Regular price
Sale price
$20.00 CAD
Unit price
per
Combo
Sold out
about this coffee
A darker roasted version of our Don Félix from Colombia, this coffee is from the 5-hectare farm of Don Félix Porras, who handles the wet-mill and drying process on his own.
Expect a bold, spiffy, yet easy-drinking, slightly sweet washed Colombian. With a more developed profile, it is considered a dark roast, but this is 'specialty dark'; it is never burnt or oily. 
Region: Jerico, Antioquia, Colombia
Producer: Don Félix Porras
Altitude: 1950 masl
Variety: Dos Mil, Caturra, Castillo
Process: Washed & Sun Dried

Shipping & Delivery

Free delivery within the islands of Montreal and Laval on all orders over $40. Local orders are delivered in 1-2 business days.

Free shipping to the rest of Canada on all orders over $49. Within Quebec and Ontario, coffee will be delivered in 2-3 business days. Orders to all other provinces take between 2-5 business days.

Free shipping to the USA on all orders over $79. Coffee to the Continental United States will be delivered in 2-7 business days.

We know you want your coffee, and we work hard to ship out promptly. Please keep in mind that we roast fresh and in smaller batches, and delays sometimes occur. If ever they do, rest assured we will communicate with you.
How to care for your coffee

Coffee is a natural product that degasses over time, losing flavour and complexity. Store your coffee in a cool, dry, dark place to optimize freshness.

For more information about brewing or storage feel free to send us a message.
View full details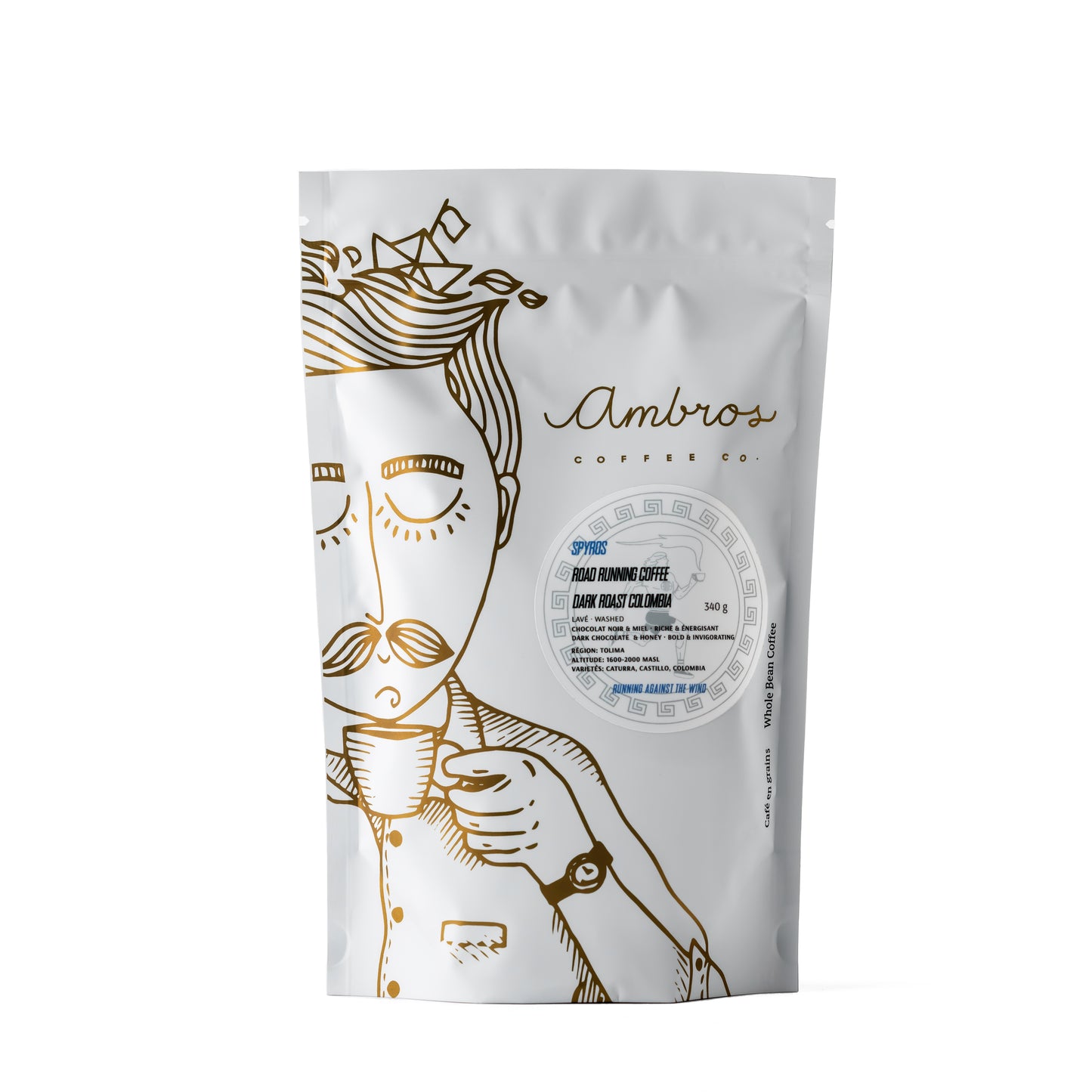 Excellent Espresso!
Ambros' Spyros Dark Roast from Colombia makes the best espresso drinks. We use the beans to make macchiato, cortado, latte, cappuccino, and espresso drinks for ourselves, friends, and family. The beans are rich and flavorful, but never sour. These are our favorite coffee beans.
Spyros Dark Roast from Colombia
Incredible Full Body Coffee
When Don Ciru of Peru was exhausted, this became our new favourite. Time and time again, Ambros consistently sources and roasts the best coffee - there's nothing close to it in Toronto and so we order every time from Ambros
Spyros Dark
Great new coffee from Ambros. Have the mokapot ground, next time ill try the espresso ground.
Really enjoyed it.
Really enjoyed this dark roast. Goes great in every coffee drink, straight up americans to lattes. Doesnt have the same kick as Enzo, which is fine when you want a slightly lighter evening drink with all the flavor.
Would say this is my second favorite coffee after Enzo.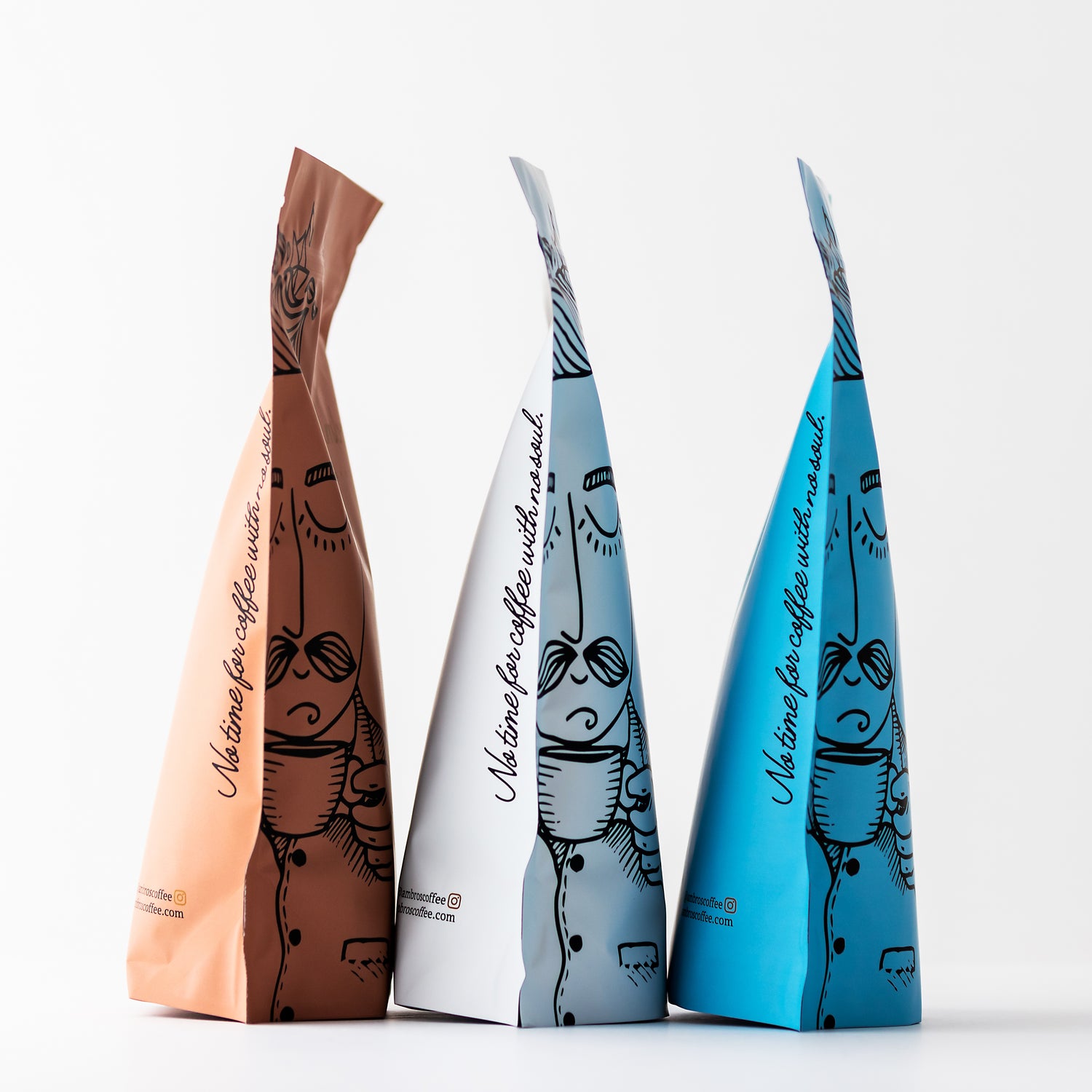 Why us?
There is a lot of great coffee out there, and we strive to roll with the best of them. We are hands on and involved in every aspect, from choosing which coffee to bring in, to roasting it ourselves in Montreal, to design & communication. We hope that you connect with our vibe and style and that our passion resonates through the brand.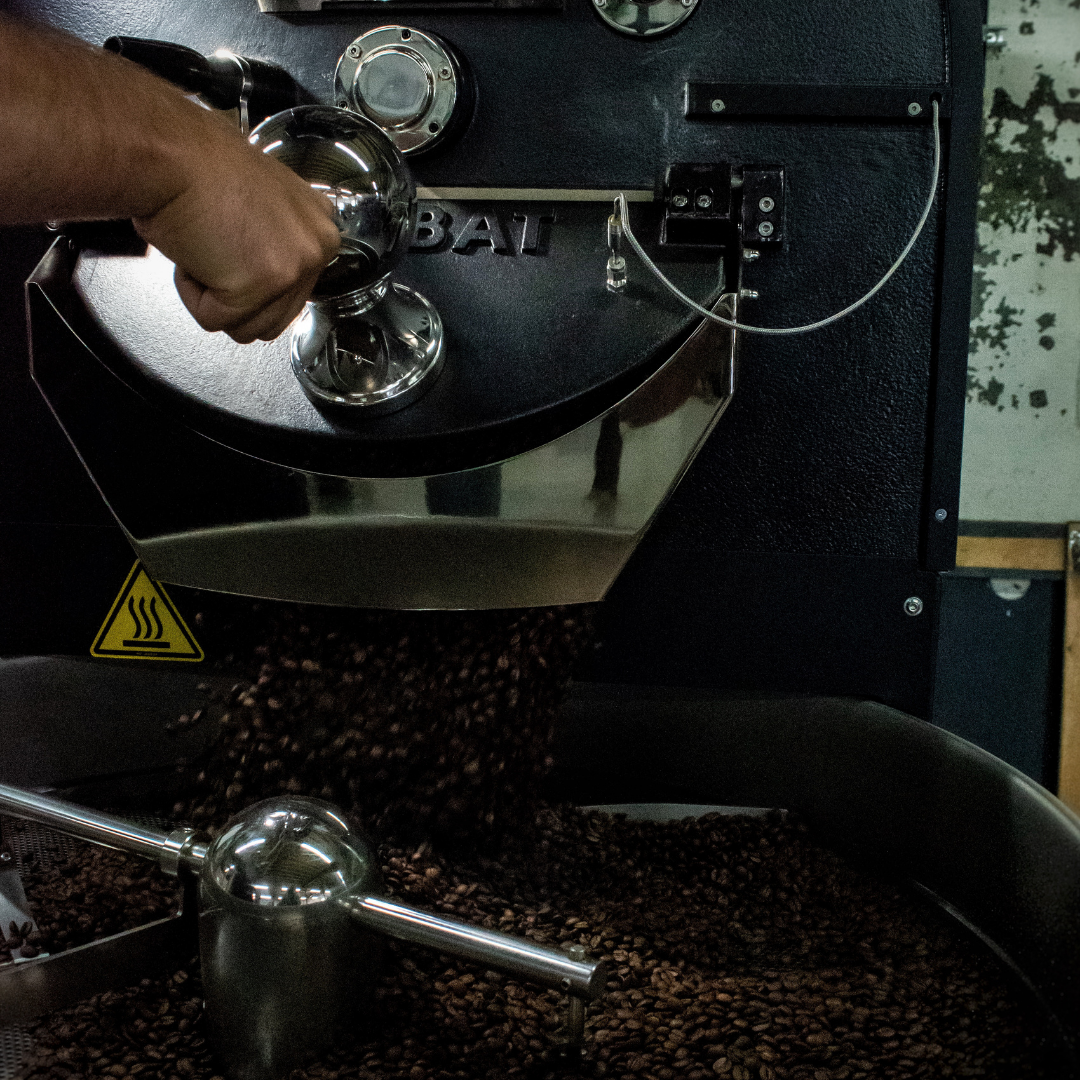 Roasted fresh in Montréal, Canada
We work with industry-leading Probat machines and state-of-the-art coffee roasting software. Specialty roasting is built on data, information, understanding and control of the elements; a more targeted approach that aims for consistency in the pursuit of perfection.
Let customers speak for us