Regular price
Sale price
$18.08 USD
Unit price
per
Combo
Sold out
About this coffee
A direct replacement of our beloved Gedeb, Worka Sakro is the new washed Ethiopian on the menu. In fact, this coffee is also from the Gedeb district, located in the southern part of the coveted coffee region of Yirgacheffe. It was grown by a community of small-lot farmers from the village of Sakro, near the town of Worka. Many local farmers use "Worka" when naming their lots, as it is often associated to and well-known for a region-specific flavour profile.
Roasted on the lighter side, expect a perfumy, juicy and floral cup, with notes reminiscent of blueberries up front, hints of green apple mid-palate, medium-low acidity, medium body, and a black licorice finish.
Region: Gedeb, Yirgacheffe
Producers: Community of small-lot farmers from the village of Sakro
Washing station: Mijane Woresa & Family
Altitude: 1900-2200 masl
Varietals: 74110, 74112 & Heirloom
Process: Washed
Additional info about this coffee

Mijane Woresa, who has worked in coffee for more than 30 years, recently established an export company along with his sons - The Mijane washing station is where our Worka Sakro was processed. Their involvement in the community is deep rooted and constant, and they are committed to a positive social impact. Mijane offers harvest training, and established seasonal cherry collection sites, local delivery points, and have contributed to road construction projects in order to reduce and facilitate travel for their farmers and small producers. A lot of the farmers that Mijane works with also learn composting and pruning techniques, which is very rare in Ethiopia. This contributes to the high standards of the network's production, as well as reducing the environmental impact of their activities.
Shipping & Delivery

Free delivery within the islands of Montreal and Laval on all orders over $40. Local orders are delivered in 1-2 business days.

Free shipping to the rest of Canada on all orders over $49. Within Quebec and Ontario, coffee will be delivered in 2-3 business days. Orders to all other provinces take between 2-5 business days.

Free shipping to the USA on all orders over $79. Coffee to the Continental United States will be delivered in 2-7 business days.

We know you want your coffee, and we work hard to ship out promptly. Please keep in mind that we roast fresh and in smaller batches, and delays sometimes occur. If ever they do, rest assured we will communicate with you.
How to care for your coffee

Coffee is a natural product that degasses over time, losing flavour and complexity. Store your coffee in a cool, dry, dark place to optimize freshness.

For more information about brewing or storage feel free to send us a message.
View full details
Best coffee brand ever!
The coffee taste of Ambros is unique and so so good for any fan of coffee out there. I love this brand, their communication, fast shipping and recommendation.
Great beans for pour over
The kind folks at Ambros recommended Gedeb from Ethiopian for my new pour over brewer. Very happy. Complex and clean.
Quel café
Le café en soi est parfait, mais le goût thé aux pêches est assez incroyable. Le café semble avoir cette "viscosité" surette des pêches.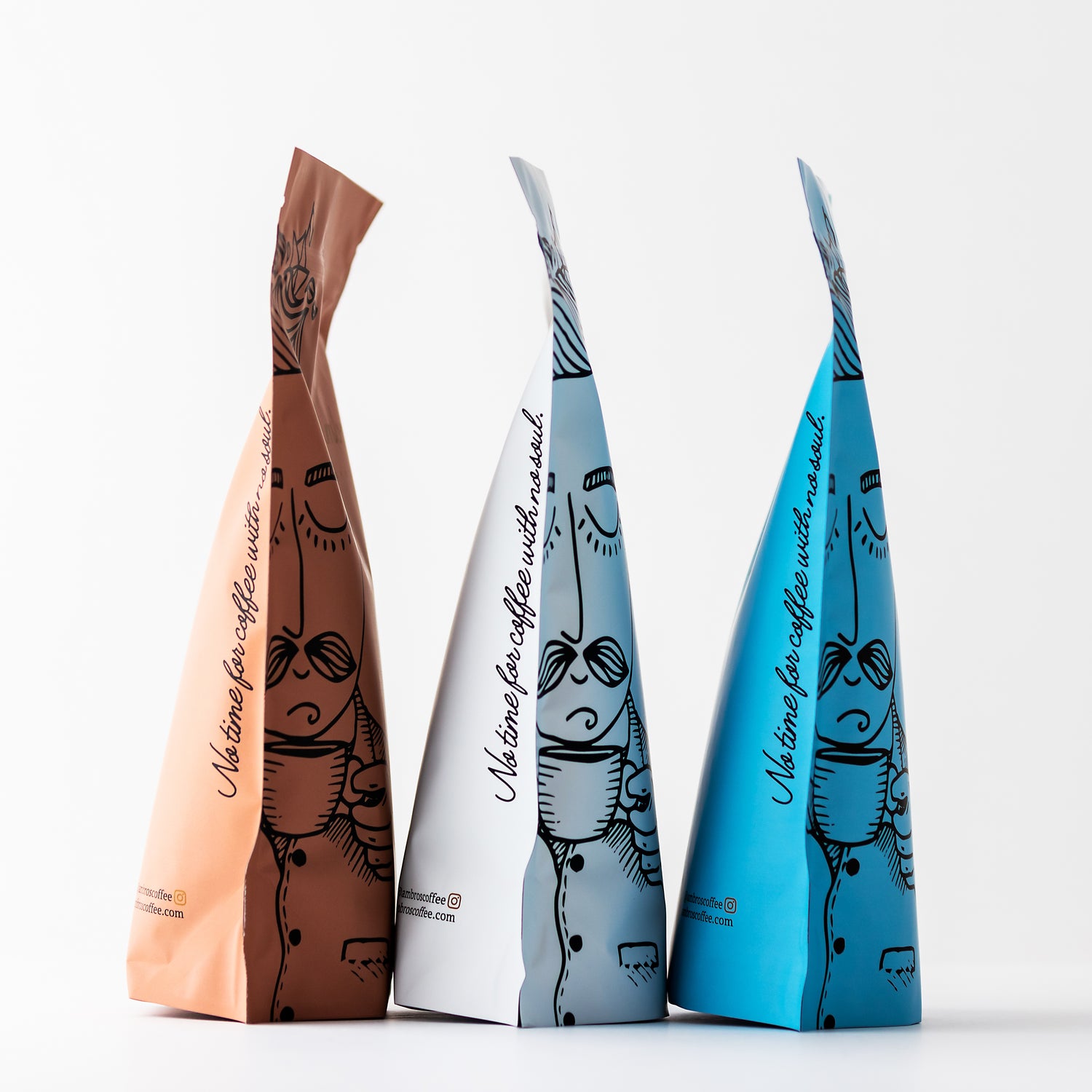 Why us?
There is a lot of great coffee out there, and we strive to roll with the best of them. We are hands on and involved in every aspect, from choosing which coffee to bring in, to roasting it ourselves in Montreal, to design & communication. We hope that you connect with our vibe and style and that our passion resonates through the brand.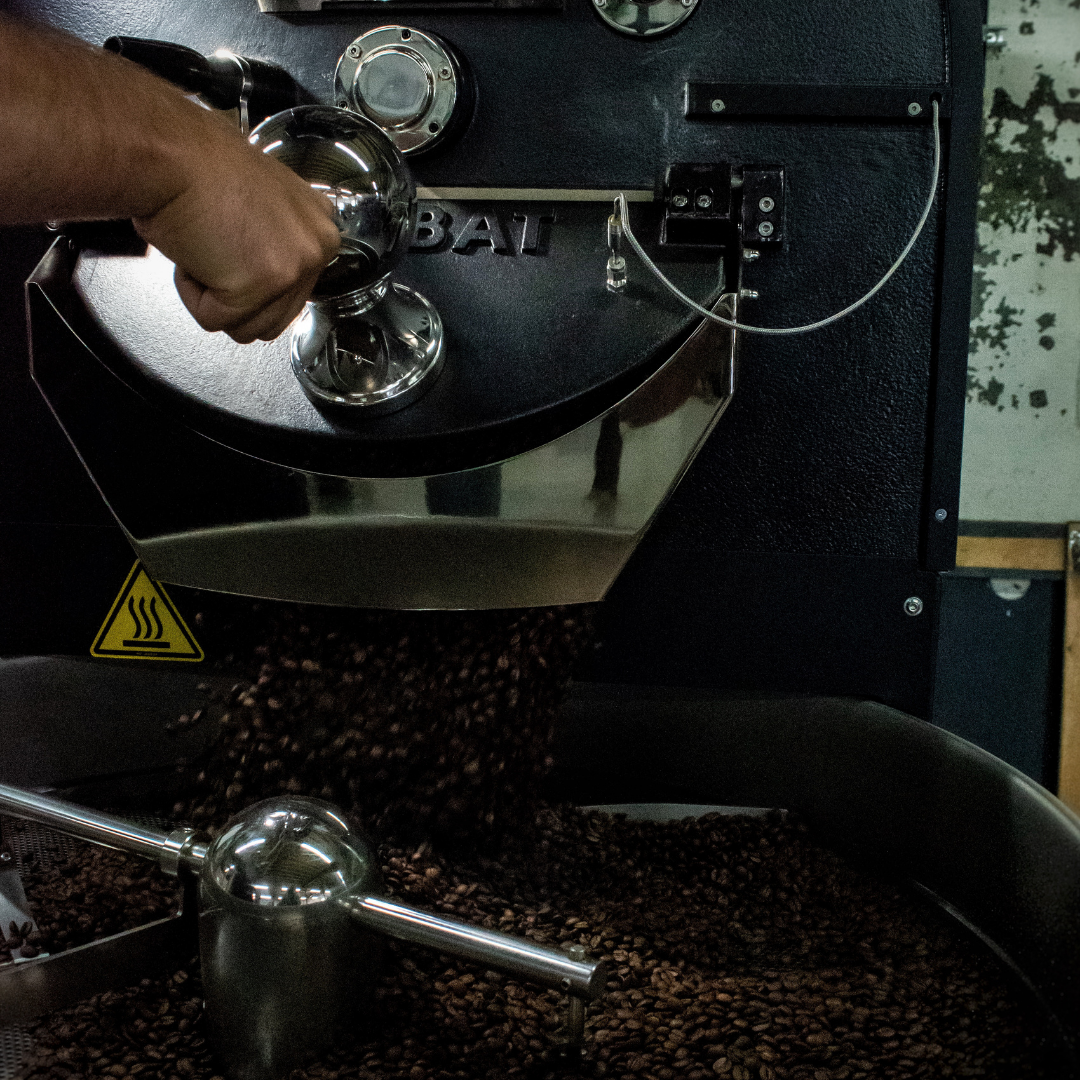 Roasted fresh in Montréal, Canada
We work with industry-leading Probat machines and state-of-the-art coffee roasting software. Specialty roasting is built on data, information, understanding and control of the elements; a more targeted approach that aims for consistency in the pursuit of perfection.
Let customers speak for us