Regular price
$62.00 CAD
Sale price
$58.00 CAD
Unit price
per
Combo
Sold out
This bundle is made up of our three classic profiles for the roasty, chocolaty espresso drinker in your life. 
Coffee #1: Pulped Fiction Dark Roast
Coffee #2: Enzo Espresso
Coffee #3: Lundi Espresso
Value when purchased separately : $62.00 CAD
Shipping & Delivery

Free delivery within the islands of Montreal and Laval on all orders over $40. Local orders are delivered in 1-2 business days.

Free shipping to the rest of Canada on all orders over $49. Within Quebec and Ontario, coffee will be delivered in 2-3 business days. Orders to all other provinces take between 2-5 business days.

Free shipping to the USA on all orders over $79. Coffee to the Continental United States will be delivered in 2-7 business days.

We know you want your coffee, and we work hard to ship out promptly. Please keep in mind that we roast fresh and in smaller batches, and delays sometimes occur. If ever they do, rest assured we will communicate with you.
How to care for your coffee

Coffee is a natural product that degasses over time, losing flavour and complexity. Store your coffee in a cool, dry, dark place to optimize freshness.

For more information about brewing or storage feel free to send us a message.
View full details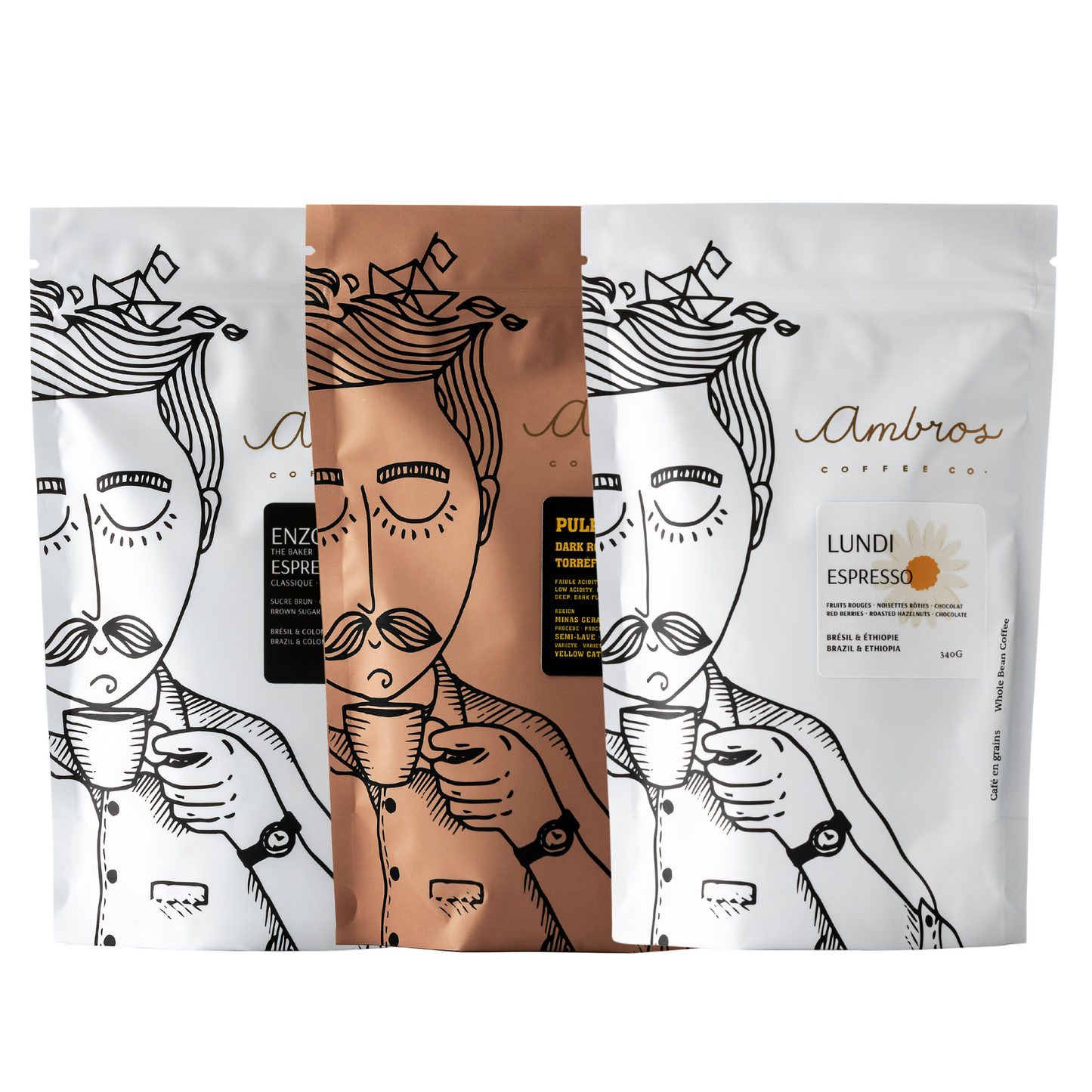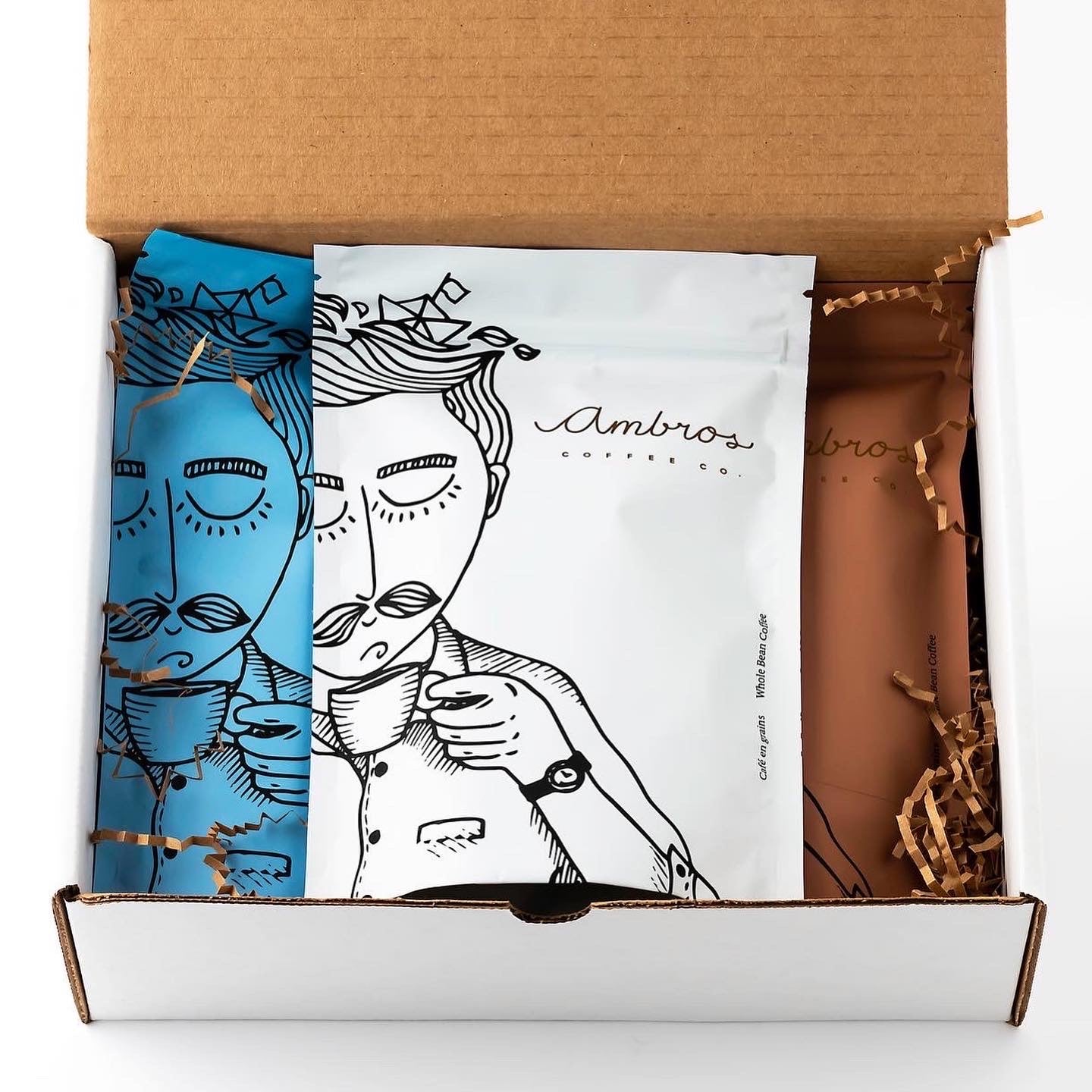 I already loved everything I've ever got from Ambros, but I recently had company over for brunch and they loved it too.
Ambros - Dark Roast Kings
Like another review said, if you are reading this review, just buy this collection.
Ambros are the Kings of dark roasts.
The three bags arrive plump from all the freshly roasted beans off-gassing … you'd think they were still warm.
When you open these up, it's hard to believe how good these smell. You will re-open the bags just to make sure you weren't imagining things. Yes yes they smell THAT good…
You will find in these three your sweet spot of chocolatiness/sweetness/strength. My fave's Enzo, but a Lundi cortado tastes like drinking a melted bar of milk chocolate. Unbelievable.
Enjoy … after having gone through a ton of independent micro-roasters … I repeat… Ambros are the Kings of dark roast.
Hats off to you guys, you've done a good job
Espressos qui valent la peine d'être essayés
La Collection comprend 3 types de grains espressos, tous suffisamment différents l'un de l'autre, permettant une différentiation and appréciation particulière, mais tous très bons. Je recommende et re-commande avec plaisir!
Favorites in a box
Enzo and Dark Pulp Fiction are my two favorites from Ambros. I like Lundi Espresso as well, its much lighter and perfect for the afternoons. My favorite of the three is Enzo, I always recommend this one.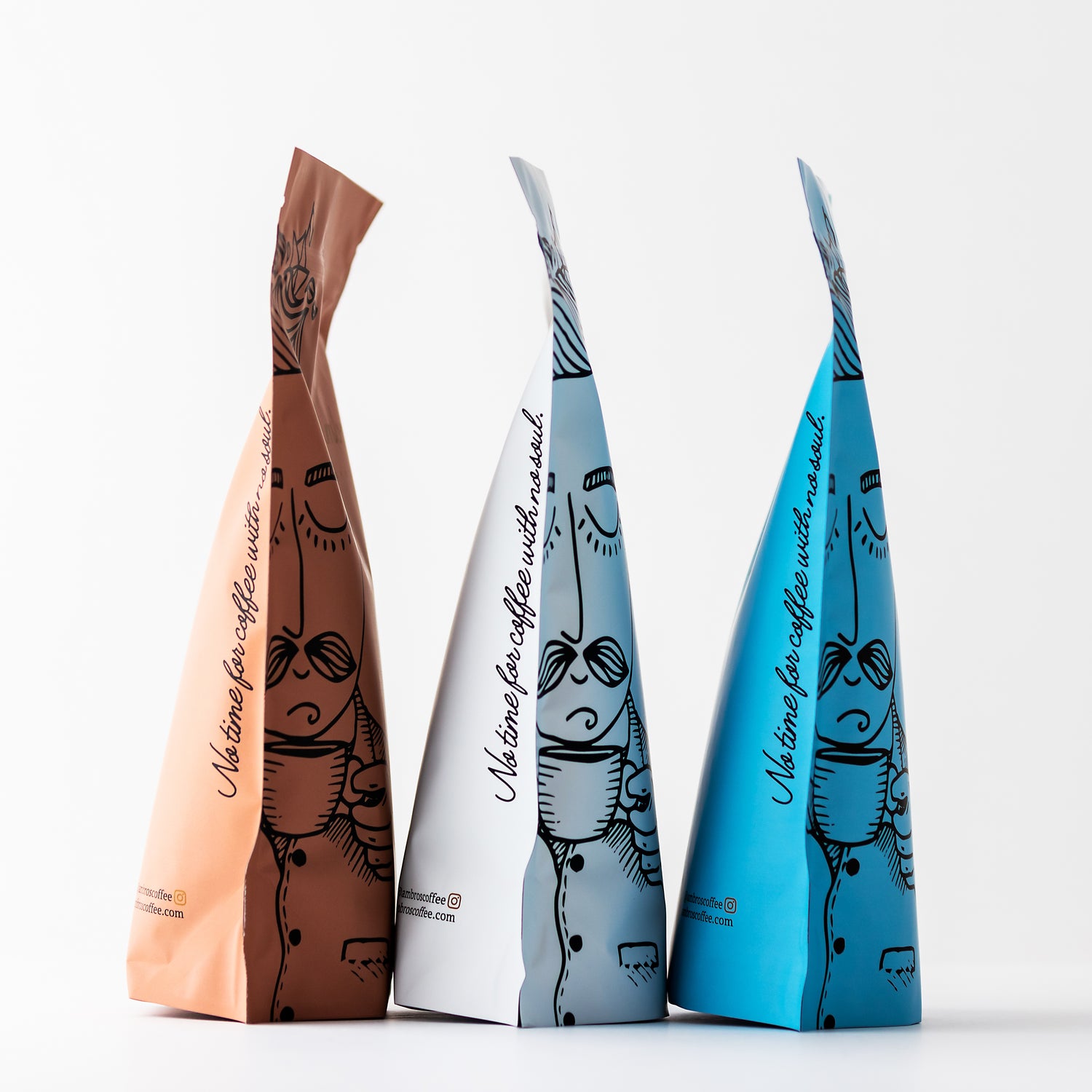 Why us?
There is a lot of great coffee out there, and we strive to roll with the best of them. We are hands on and involved in every aspect, from choosing which coffee to bring in, to roasting it ourselves in Montreal, to design & communication. We hope that you connect with our vibe and style and that our passion resonates through the brand.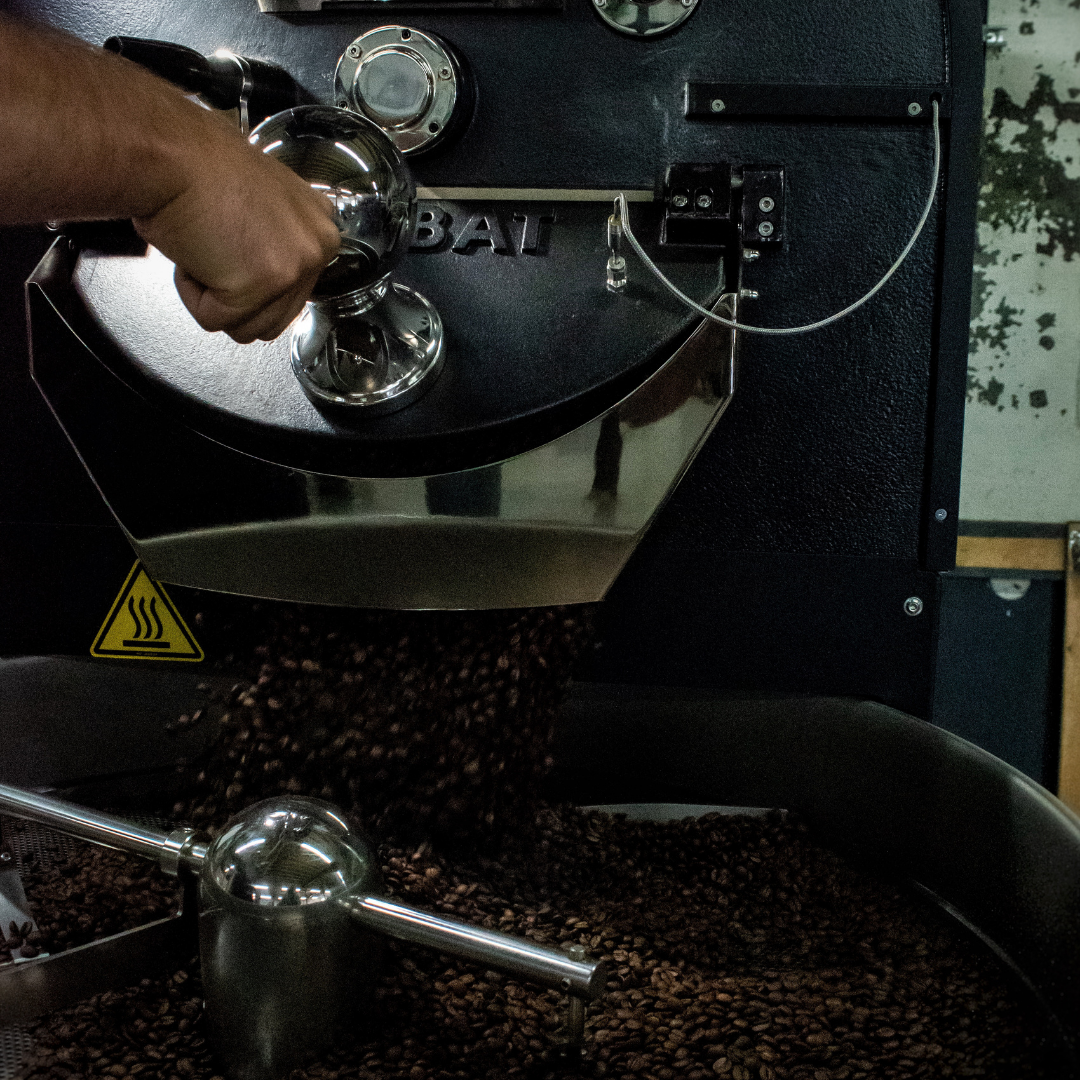 Roasted fresh in Montréal, Canada
We work with industry-leading Probat machines and state-of-the-art coffee roasting software. Specialty roasting is built on data, information, understanding and control of the elements; a more targeted approach that aims for consistency in the pursuit of perfection.
Let customers speak for us