Regular price
Sale price
$21.00 CAD
Unit price
per
Combo
Sold out
about this coffee
Lundi is our ode to mid-summer. 
An espresso, but not the kind made to drag you out of bed. This one is meant for easy mornings; the warm, but breezy kind.
Although geared towards espresso with a darker profile, don't be shy to grind it coarser and brew it as a filter. With a light roast Ethiopian blended in, its body, fruitiness, and chocolatiness will make for a very pleasant cup, no matter how you take it.
Lundi is a blend of light Ethiopian and dark Brazilian beans, and although the coffee may change seasonally, we will always find balance and harmony.
Shipping & Delivery

Free delivery within the islands of Montreal and Laval on all orders over $40. Local orders are delivered in 1-2 business days.

Free shipping to the rest of Canada on all orders over $49. Within Quebec and Ontario, coffee will be delivered in 2-3 business days. Orders to all other provinces take between 2-5 business days.

Free shipping to the USA on all orders over $79. Coffee to the Continental United States will be delivered in 2-7 business days.

We know you want your coffee, and we work hard to ship out promptly. Please keep in mind that we roast fresh and in smaller batches, and delays sometimes occur. If ever they do, rest assured we will communicate with you.
How to care for your coffee

Coffee is a natural product that degasses over time, losing flavour and complexity. Store your coffee in a cool, dry, dark place to optimize freshness.

For more information about brewing or storage feel free to send us a message.
View full details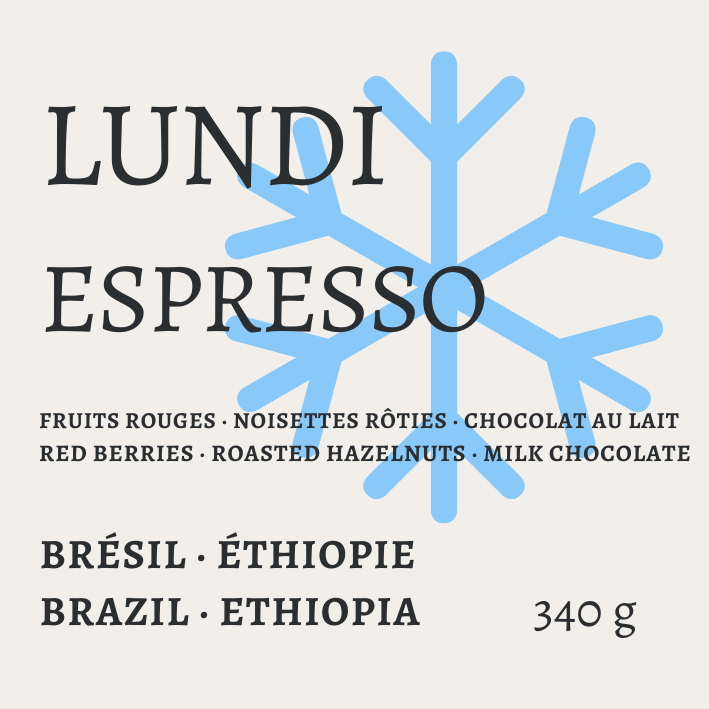 Love this coffee
Monday morning can't go wrong with Lundi Espresso. The name says so :-)
Favourite Espresso
My iced latte game will never be the same. Get this espresso!
Bonne journée!
Lundi, mardi, mercredi… un bon café pour bien débuter la journée peu importe le jour de la semaine!
An espresso with flavour and electrcity
As an avid coffee drinker, I was overly confident about drinking this blend at night. Typically I could drink an espresso, latte, whatever other espresso based drink at night and be fine to sleep a few hours later. This blend wakes you up and keeps you awake. Its friendly aroma, rich and satisfying flavours are an authentic vibe that brings back all the best coffees one may have had ever (think European styles). It is a top choice favorite of mine now. So high praise and points for substance and style.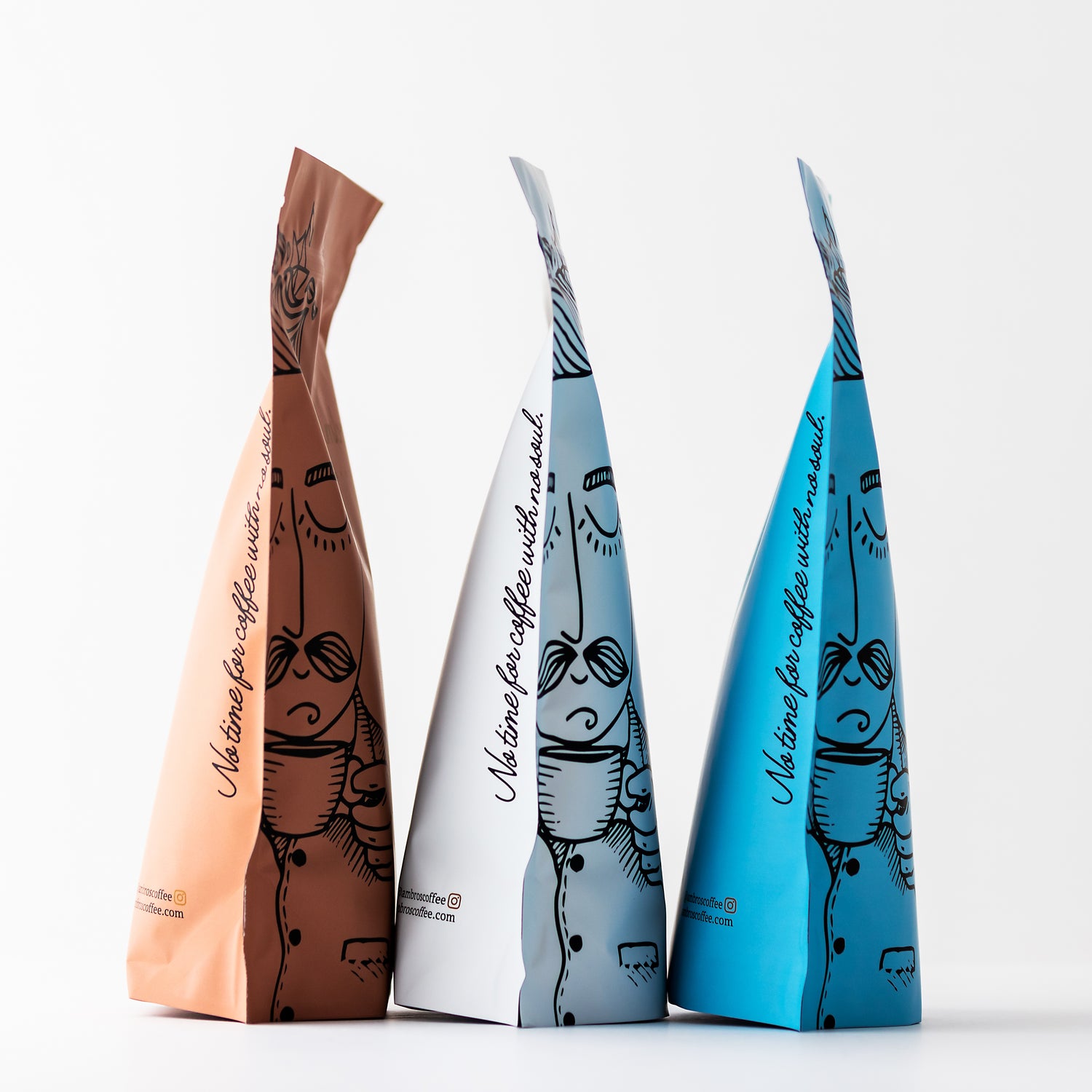 Why us?
There is a lot of great coffee out there, and we strive to roll with the best of them. We are hands on and involved in every aspect, from choosing which coffee to bring in, to roasting it ourselves in Montreal, to design & communication. We hope that you connect with our vibe and style and that our passion resonates through the brand.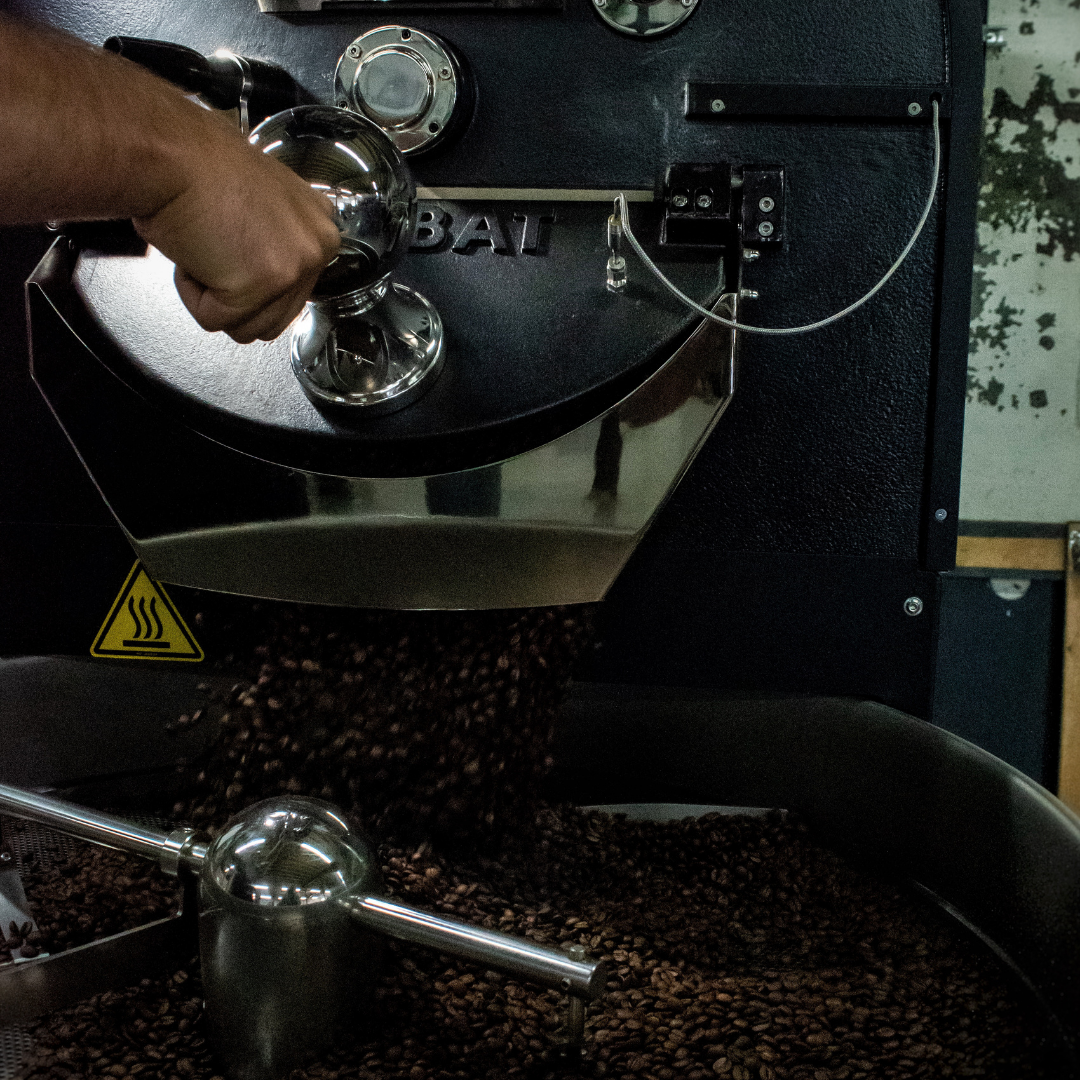 Roasted fresh in Montréal, Canada
We work with industry-leading Probat machines and state-of-the-art coffee roasting software. Specialty roasting is built on data, information, understanding and control of the elements; a more targeted approach that aims for consistency in the pursuit of perfection.
Let customers speak for us