Regular price
Sale price
$25.00 CAD
Unit price
per
Combo
Sold out
about this coffee
This summer, Ambros had the privilege to carry coffee from both Frank Torres and his father-in-law, Fidencio Castillo. Frank is married to Fidencio's Daughter, Francy, an agronomist and well-respected coffee producer in her own right.
Finca La Indonesia is located in La Union, 90km from Pasto. Thanks to the efforts of farmers like Frank, this area has been transformed from one of illicit trade and violence, into a resilient community dedicated to growing specialty coffee. This farm is a Torres family inheritance known for exceptional coffee production for over 40 years. Frank has inherited a part of this farm and is in charge of overseeing all processing and farming practices. He is a Q grader who has been passionate about coffee ever since he was young. He started his coffee career by working for Starbucks' specialty coffee program, as well as a green coffee buyer for exporters and importers. This network of experience has helped him push the boundaries of processing, making his farm one of the most unique and innovative in Colombia. His continuous efforts to improve farming practices has helped him turn 90% of his farm organic as way to preserve soil conditions and protect his crops from plague and devastation. Frank's coffees have continued to exceed our expectations and we are so proud to incorporate more of his coffees into our program this year. His continuous efforts to advance his post-harvest techniques is evident in the outstanding clarity and sweetness of this year's harvest.
Frank's Drying Method: Harvested cherries are measured for their sugar content, ensuring a reading of 22 degrees Brix is reached before picking. Selected ripe cherries are floated in water to remove defects before being washed with a mixture of water and alcohol. The cherries are then put into food-grade plastic tanks where they undergo a period of fermentation for 100–120 hours. Afterwards, the cherries are rinsed with clean water and alcohol and dried for approximately 20 days on covered patios until the humidity level reaches 10-11%.
This natural process Red Bourbon is budding with fruit from the moment you open the bag. Raspberry, grapefruit, apricot are the most pronounced notes, with a zest of refreshing sparkling wine, and a hint a creamy dark chocolate. We roasted this on the lighter side to create a vibrant and exciting cup that is balance, sweet, and juicy.
Region: La Union, Nariño, Colombia
Producer: Frank Torres
Farm: La Indonesia
Altitude: 1750-1850 masl
Variety: Red Bourbon
Process: Natural - 20 days drying on covered patios
Importing partners: Apex Coffee
Shipping & Delivery

Free delivery within the islands of Montreal and Laval on all orders over $40. Local orders are delivered in 1-2 business days.

Free shipping to the rest of Canada on all orders over $49. Within Quebec and Ontario, coffee will be delivered in 2-3 business days. Orders to all other provinces take between 2-5 business days.

Free shipping to the USA on all orders over $79. Coffee to the Continental United States will be delivered in 2-7 business days.

We know you want your coffee, and we work hard to ship out promptly. Please keep in mind that we roast fresh and in smaller batches, and delays sometimes occur. If ever they do, rest assured we will communicate with you.
How to care for your coffee

Coffee is a natural product that degasses over time, losing flavour and complexity. Store your coffee in a cool, dry, dark place to optimize freshness.

For more information about brewing or storage feel free to send us a message.
View full details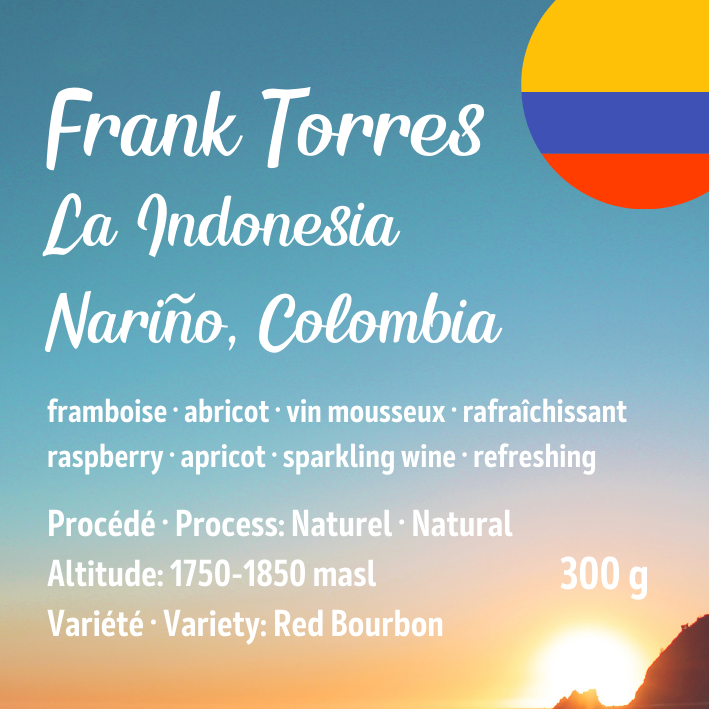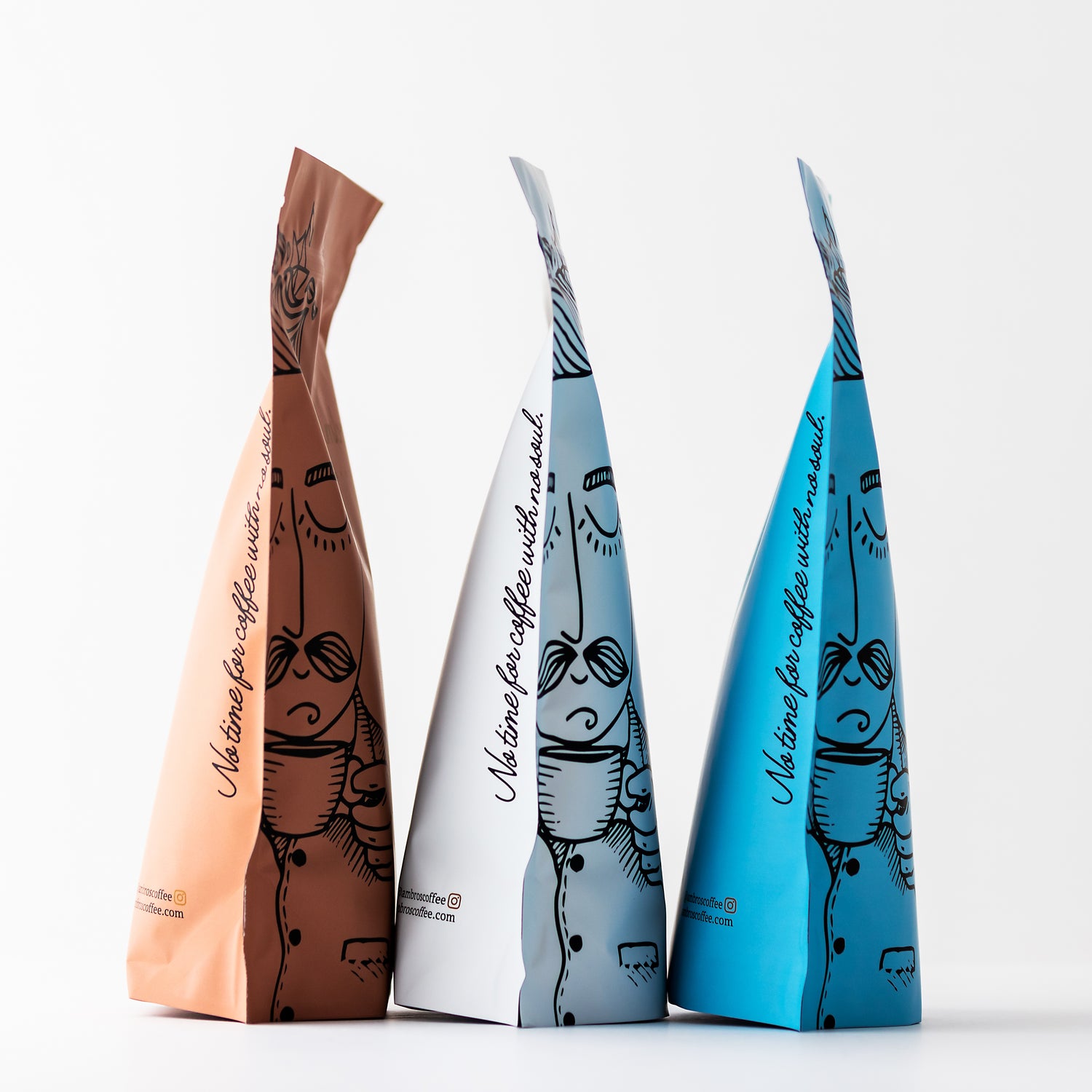 Why us?
There is a lot of great coffee out there, and we strive to roll with the best of them. We are hands on and involved in every aspect, from choosing which coffee to bring in, to roasting it ourselves in Montreal, to design & communication. We hope that you connect with our vibe and style and that our passion resonates through the brand.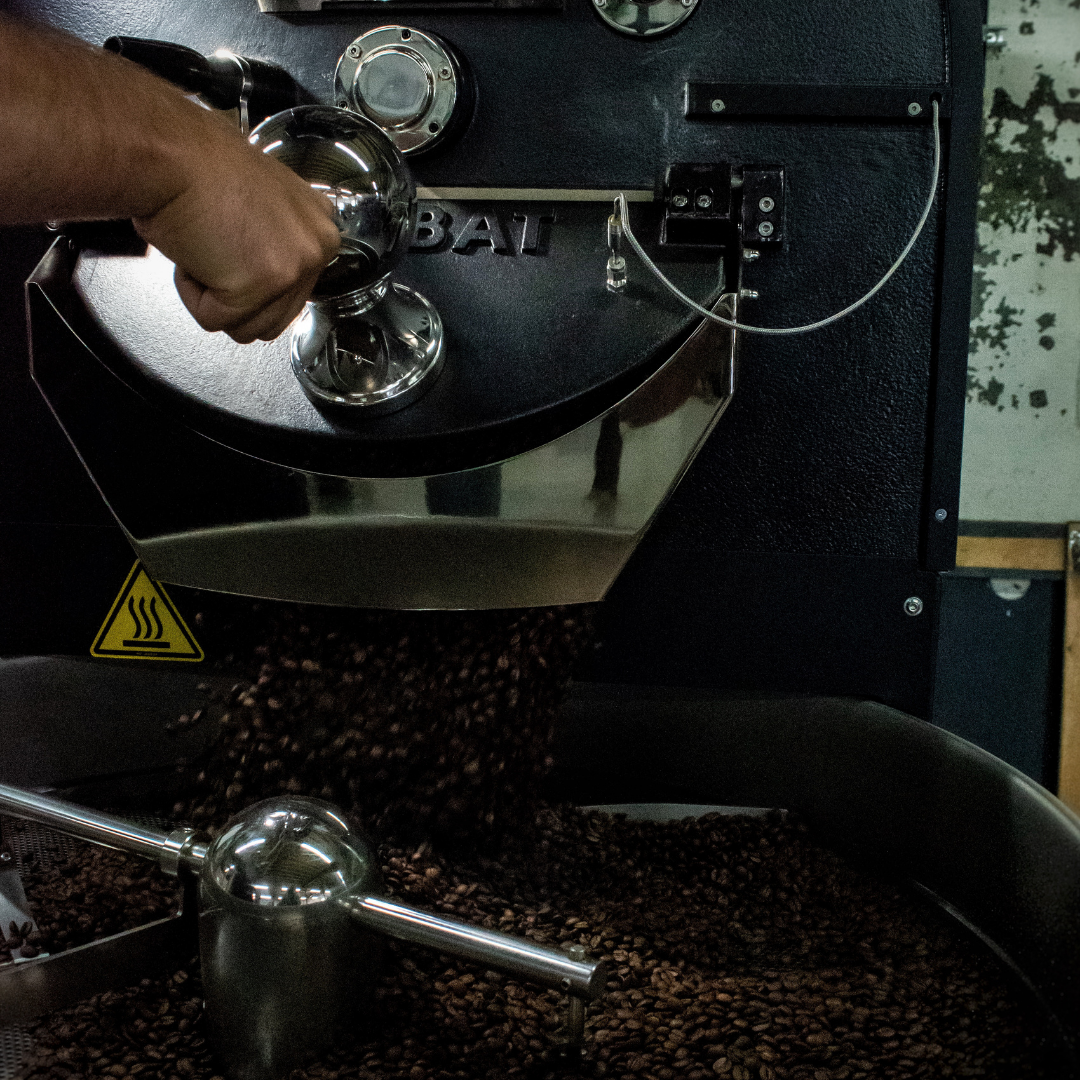 Roasted fresh in Montréal, Canada
We work with industry-leading Probat machines and state-of-the-art coffee roasting software. Specialty roasting is built on data, information, understanding and control of the elements; a more targeted approach that aims for consistency in the pursuit of perfection.
Let customers speak for us