Regular price
Sale price
$18.00 CAD
Unit price
per
Combo
Sold out
about this coffee
A way to brew, a way to sit and sip, and a way to feel. We call it Greek coffee, it is also widely known as Turkish or Ibrik, and this is Ambros' version. In your cup, expect the same, but different. The soul of traditional Greek Coffee, but made with our standards and precision. Made with 100% specialty-grade Arabica coffee, freshly roasted in Montreal.
Shipping & Delivery

Free delivery within the islands of Montreal and Laval on all orders over $40. Local orders are delivered in 1-2 business days.

Free shipping to the rest of Canada on all orders over $49. Within Quebec and Ontario, coffee will be delivered in 2-3 business days. Orders to all other provinces take between 2-5 business days.

Free shipping to the USA on all orders over $79. Coffee to the Continental United States will be delivered in 2-7 business days.

We know you want your coffee, and we work hard to ship out promptly. Please keep in mind that we roast fresh and in smaller batches, and delays sometimes occur. If ever they do, rest assured we will communicate with you.
How to care for your coffee

Coffee is a natural product that degasses over time, losing flavour and complexity. Store your coffee in a cool, dry, dark place to optimize freshness.

For more information about brewing or storage feel free to send us a message.
View full details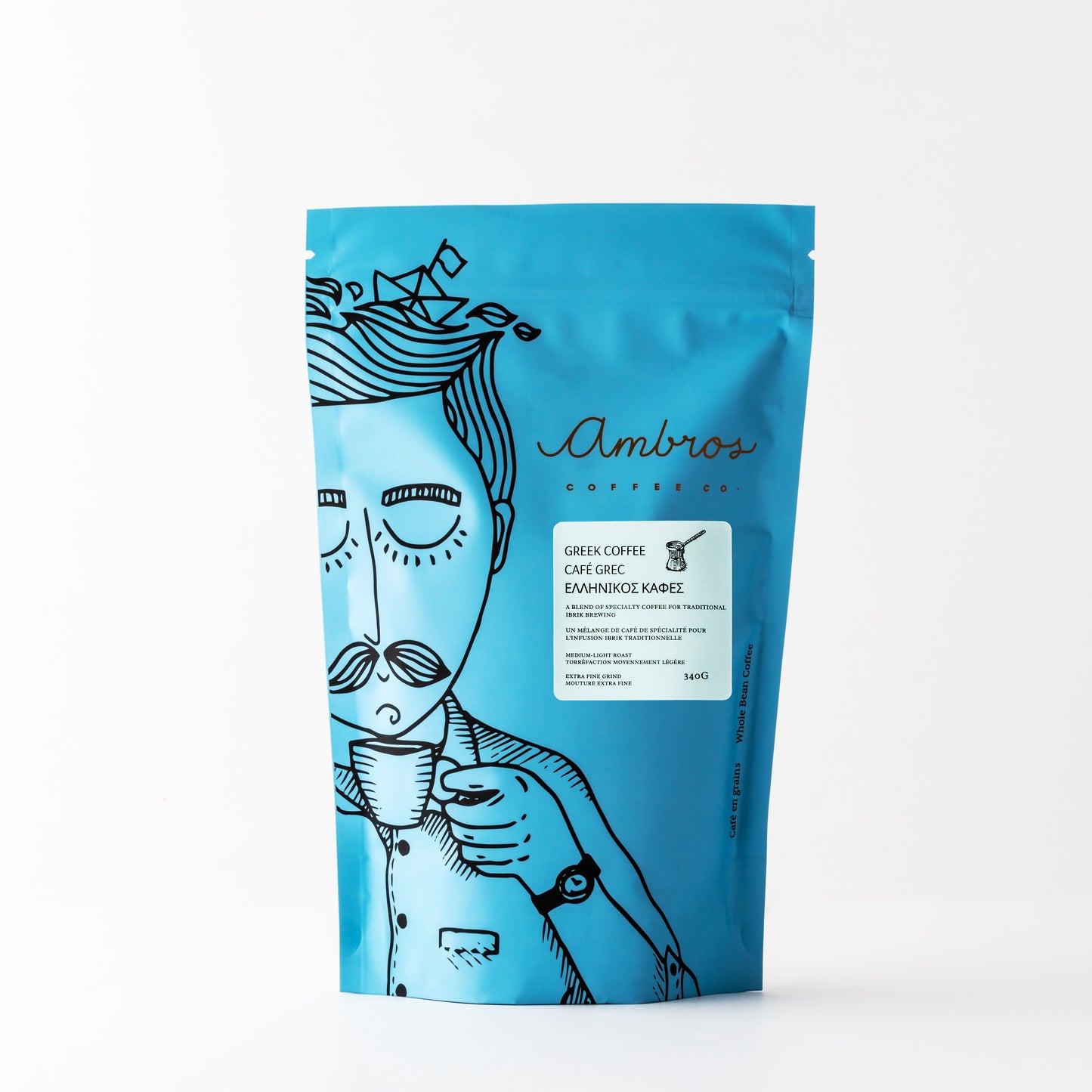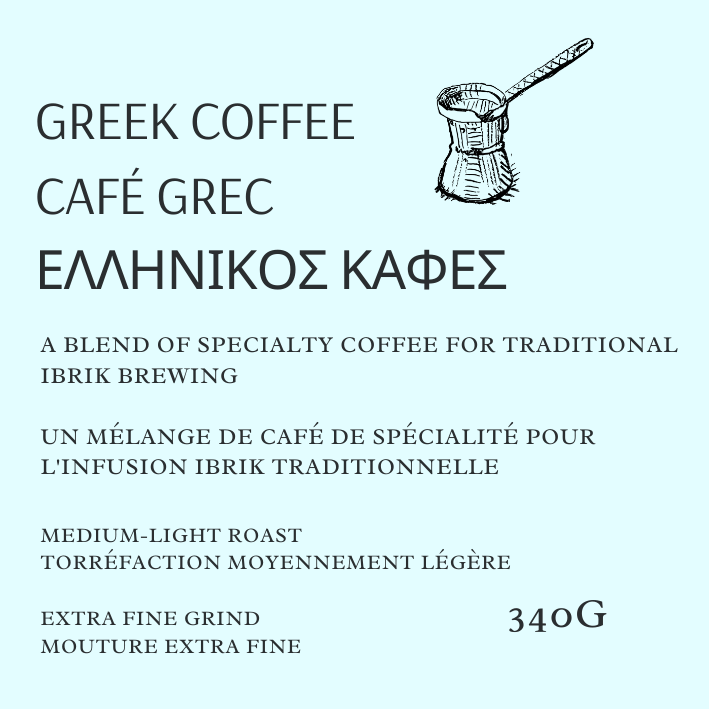 Un excellent café grecque et un des meilleurs que j'ai bu.
Wonderful Coffee
5 star coffee always fresh roasted in Montreal and cant find anything of comparison in Toronto
My go to Greek coffee, finally something better to what I grew up with. Thanks Ambros.
Awesome Greek coffee
Flavorful and authentic Greek coffee that even my grandmother enjoys! Perfect smell and great kaimaki.
Full flavoured Greek coffee
Brings back memories of my summers in Greece. Great aroma, and real "kafenio" flavour.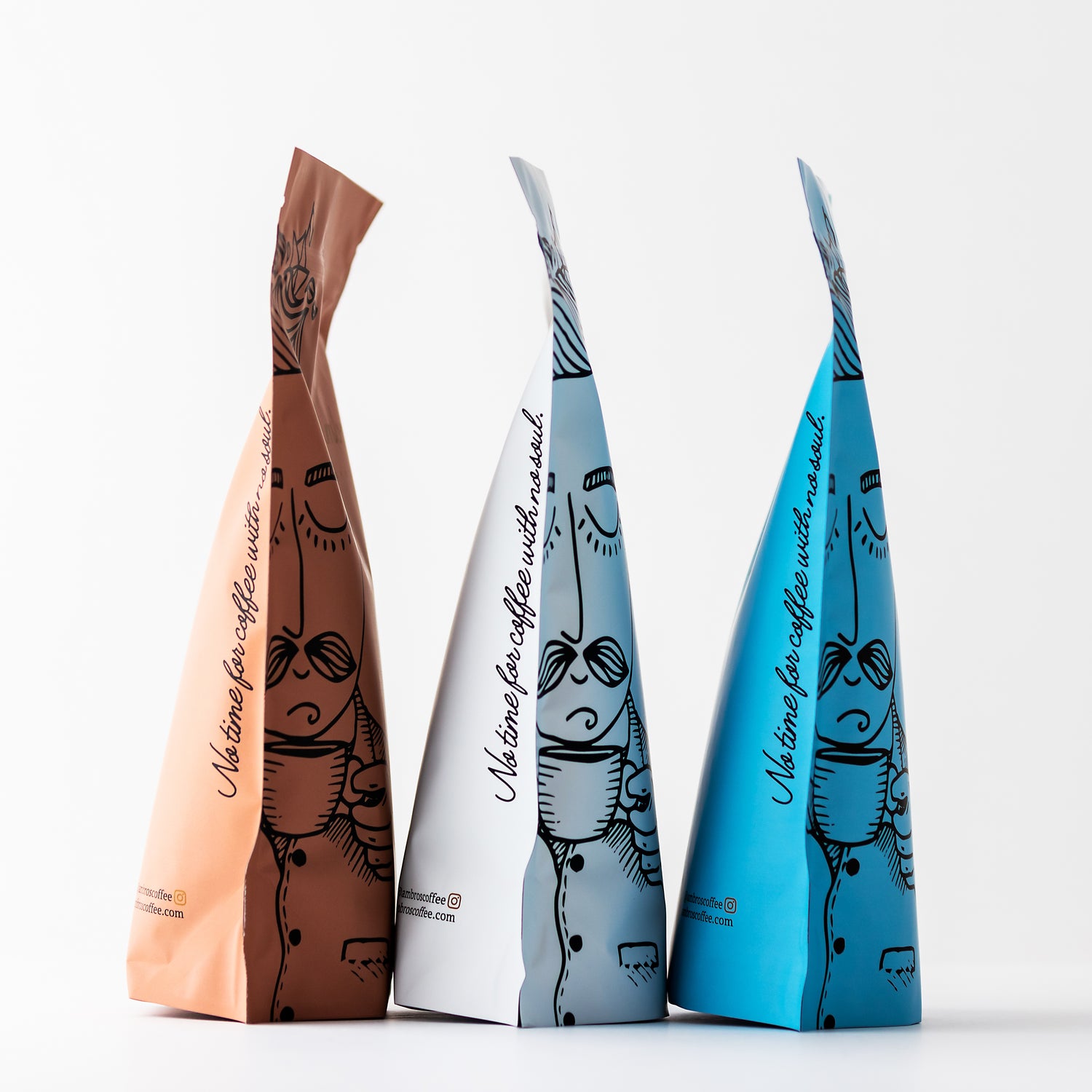 Why us?
There is a lot of great coffee out there, and we strive to roll with the best of them. We are hands on and involved in every aspect, from choosing which coffee to bring in, to roasting it ourselves in Montreal, to design & communication. We hope that you connect with our vibe and style and that our passion resonates through the brand.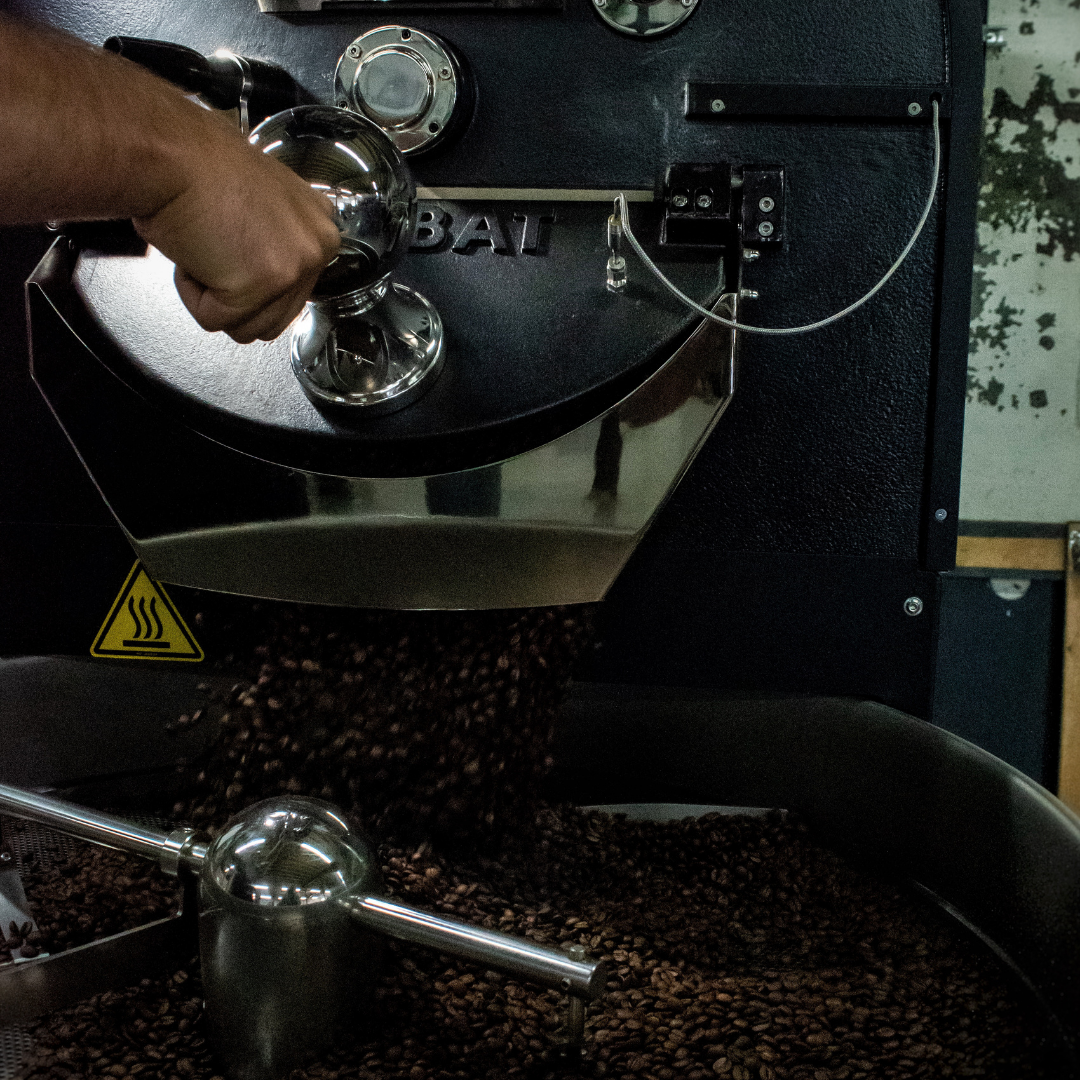 Roasted fresh in Montréal, Canada
We work with industry-leading Probat machines and state-of-the-art coffee roasting software. Specialty roasting is built on data, information, understanding and control of the elements; a more targeted approach that aims for consistency in the pursuit of perfection.
Let customers speak for us