Regular price
Sale price
$22.00 CAD
Unit price
per
Combo
Sold out
about this coffee
This coffee is our first from Honduras and was grown at Carlos Aguilar's 7 hectare farm in the town of Guerisne. Carlos started growing coffee after he bought the farm in 2011 and, after a challenging first few years due to market and logistical conditions, he has been successfully and consistently growing 100% Catuai specialty coffee.
Santa Barbara is a large region in Honduras, but also a mountain range famous for coffee growing. Although a modestly tall range, with a maximum altitude of around 1800 masl, fertile soil and skilled coffee farmers produce high-grade clean and fruity coffee, characteristics more often found in higher altitude plantations. 
Roasted on the lighter side of medium, you will be met with some slight acidity, followed by a clean, clear, fresh and comfortably fruity cup, with notes reminding us of black tea, orange, and red grape. Brew this as filter or as an espresso shot with a splash of vibrancy.
Region: Ojonona, Honduras
Farmer: Carlos Roberto Aguilar
Shipping & Delivery

Free delivery within the islands of Montreal and Laval on all orders over $40. Local orders are delivered in 1-2 business days.

Free shipping to the rest of Canada on all orders over $49. Within Quebec and Ontario, coffee will be delivered in 2-3 business days. Orders to all other provinces take between 2-5 business days.

Free shipping to the USA on all orders over $79. Coffee to the Continental United States will be delivered in 2-7 business days.

We know you want your coffee, and we work hard to ship out promptly. Please keep in mind that we roast fresh and in smaller batches, and delays sometimes occur. If ever they do, rest assured we will communicate with you.
How to care for your coffee

Coffee is a natural product that degasses over time, losing flavour and complexity. Store your coffee in a cool, dry, dark place to optimize freshness.

For more information about brewing or storage feel free to send us a message.
View full details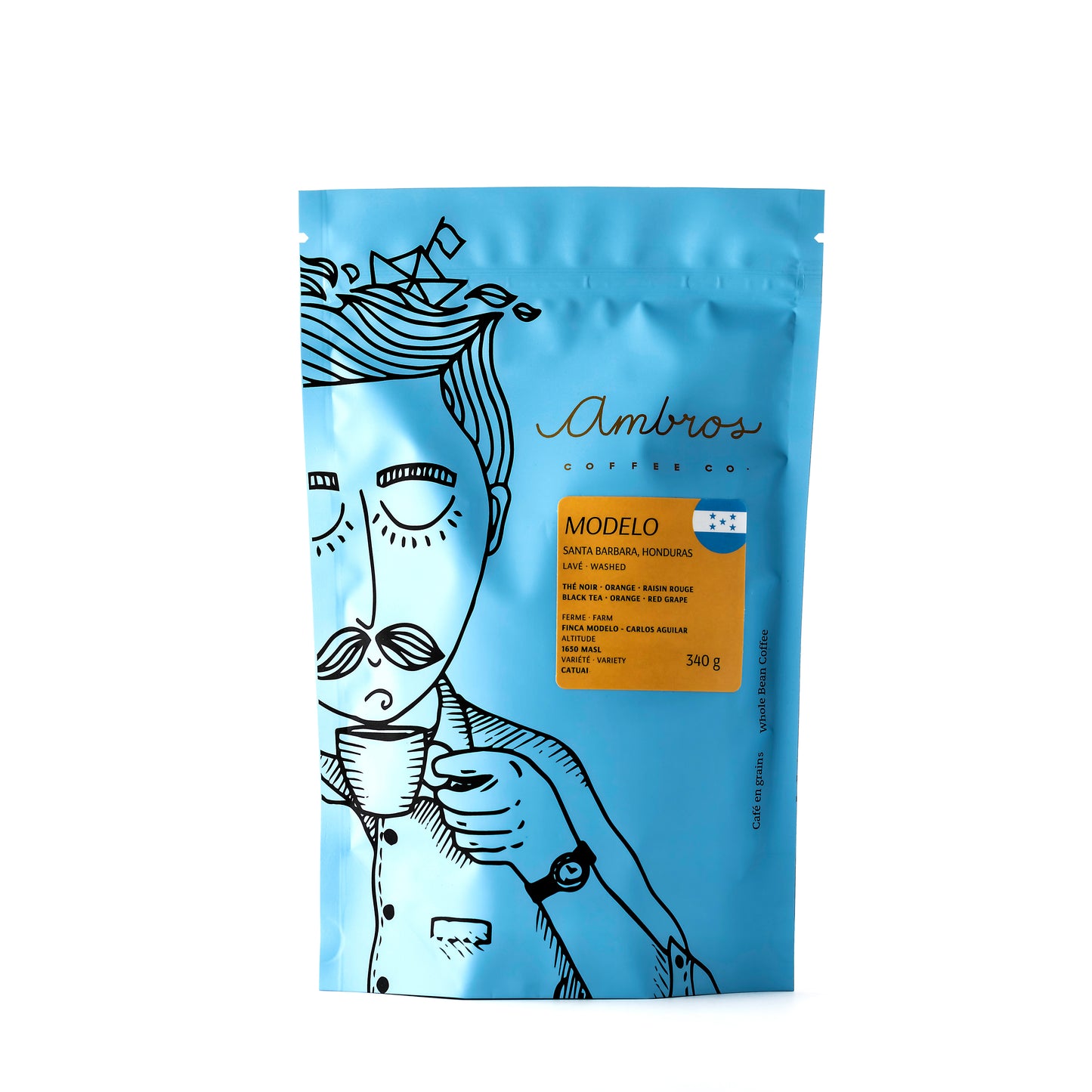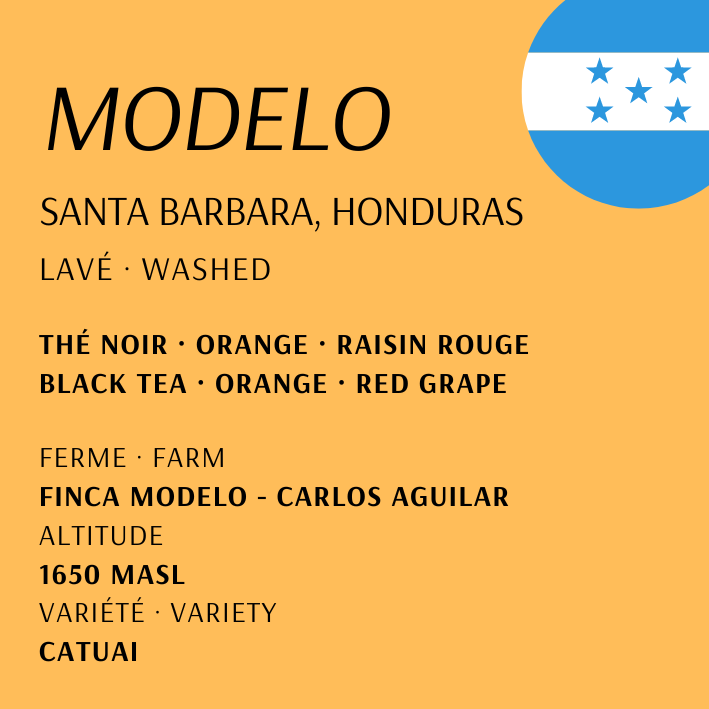 Never a bad blend
I've never had a bad blend from Ambros and they're the ones who got me not only drinking coffee but brewing it properly and drinking high quality blends. Highly recommend
Smoothe
A great one to enjoy all day. Well balanced.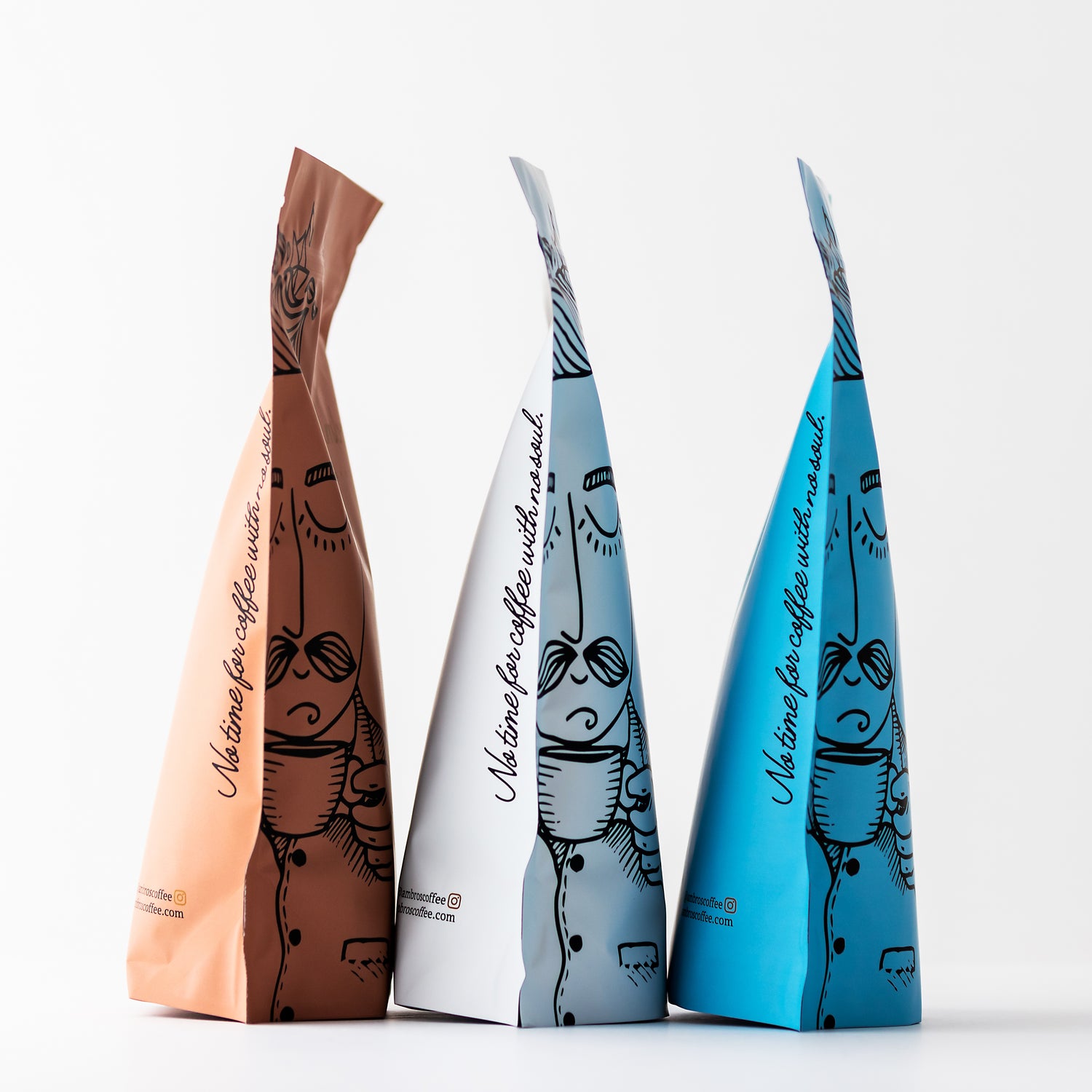 Why us?
There is a lot of great coffee out there, and we strive to roll with the best of them. We are hands on and involved in every aspect, from choosing which coffee to bring in, to roasting it ourselves in Montreal, to design & communication. We hope that you connect with our vibe and style and that our passion resonates through the brand.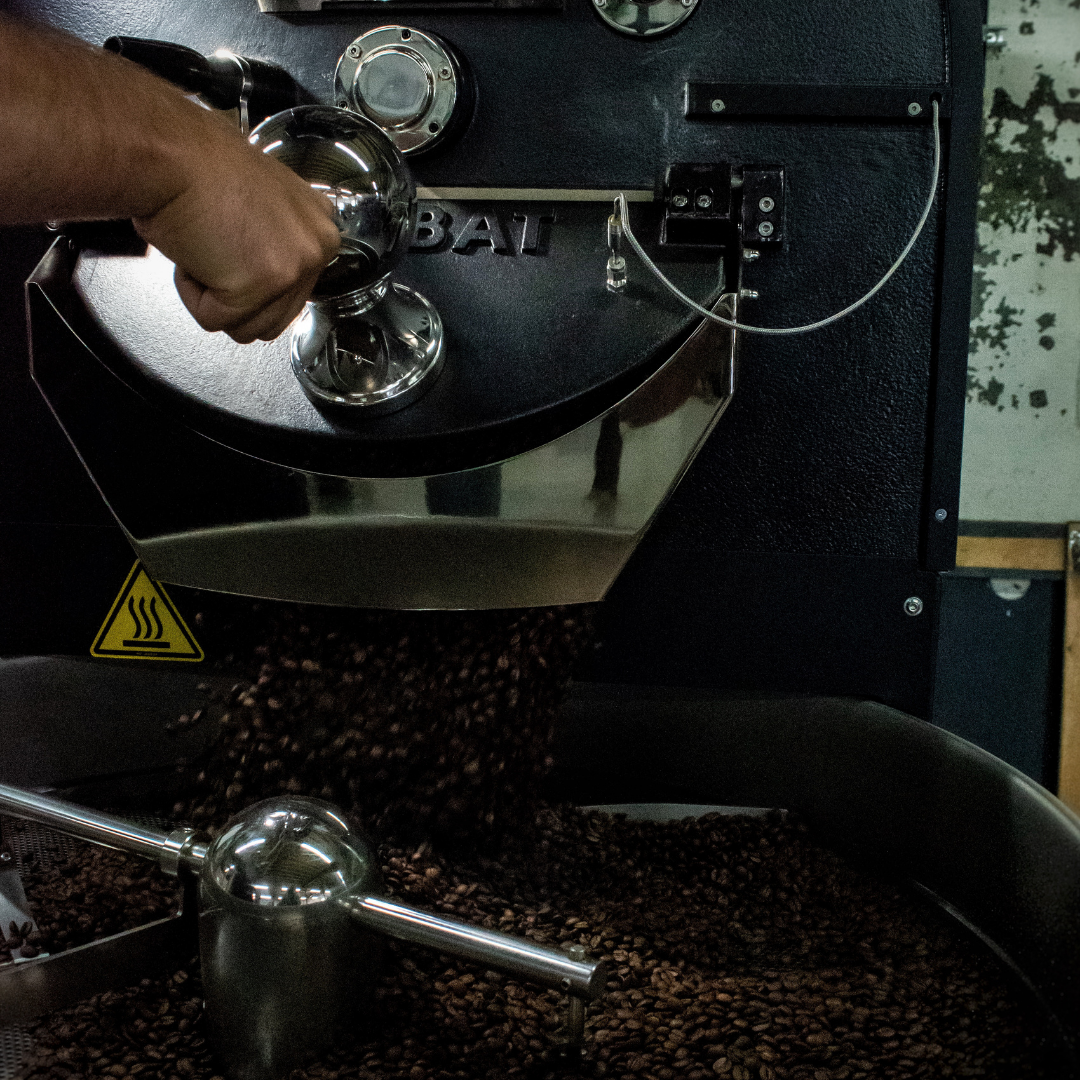 Roasted fresh in Montréal, Canada
We work with industry-leading Probat machines and state-of-the-art coffee roasting software. Specialty roasting is built on data, information, understanding and control of the elements; a more targeted approach that aims for consistency in the pursuit of perfection.
Let customers speak for us