Regular price
Sale price
$22.00 CAD
Unit price
per
Combo
Sold out
about this coffee
Mexico is the world's largest producer of organic coffee, and we are proud to bring back an origin that has been producing some beautiful crops in the last few years.
This blend of Caturra, Bourbon, and Typica varietals was grown by a community of farmers from the town of Jaltenango, in the renowned coffee region of Chiapas, Mexico's southmost state. This fully washed coffee has intense brown sugar sweetness, is very balanced, and has notes of chocolate, blood orange, vanilla, and a creamy body. We will be roasting it on the lighter side of medium, but be sure to give it a go in your espresso hopper, as its profile will show colours any way you brew.
Region: Jaltenango, Chiapas
Producer: Municipal group of producers
Altitude: 1300 - 1800 mass
Variety: Caturra, Bourbon, Typica
Process: Washed - Floated and washed before depulped and fermented. Dried on ventilated beds.
Shipping & Delivery

Free delivery within the islands of Montreal and Laval on all orders over $40. Local orders are delivered in 1-2 business days.

Free shipping to the rest of Canada on all orders over $49. Within Quebec and Ontario, coffee will be delivered in 2-3 business days. Orders to all other provinces take between 2-5 business days.

Free shipping to the USA on all orders over $79. Coffee to the Continental United States will be delivered in 2-7 business days.

We know you want your coffee, and we work hard to ship out promptly. Please keep in mind that we roast fresh and in smaller batches, and delays sometimes occur. If ever they do, rest assured we will communicate with you.
How to care for your coffee

Coffee is a natural product that degasses over time, losing flavour and complexity. Store your coffee in a cool, dry, dark place to optimize freshness.

For more information about brewing or storage feel free to send us a message.
View full details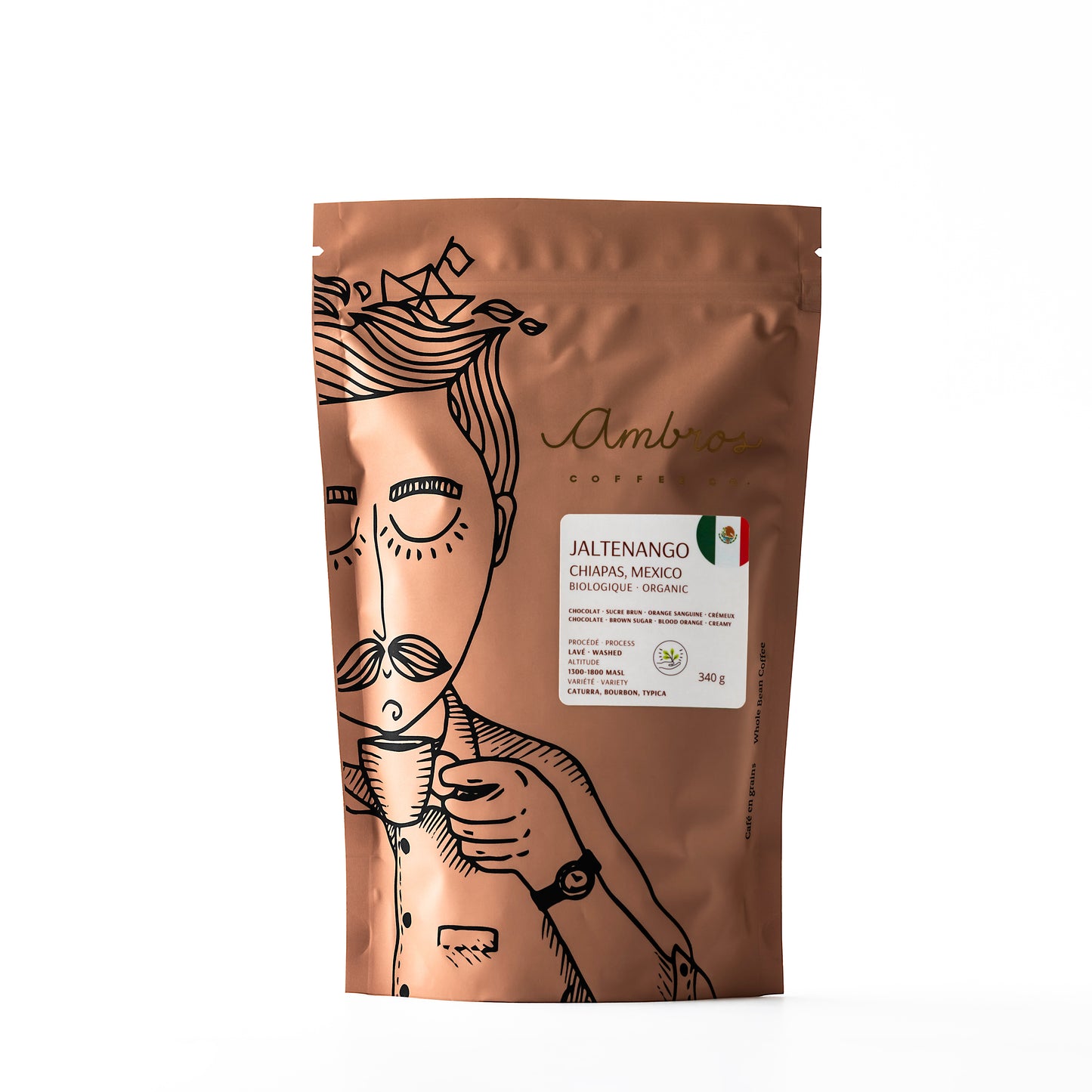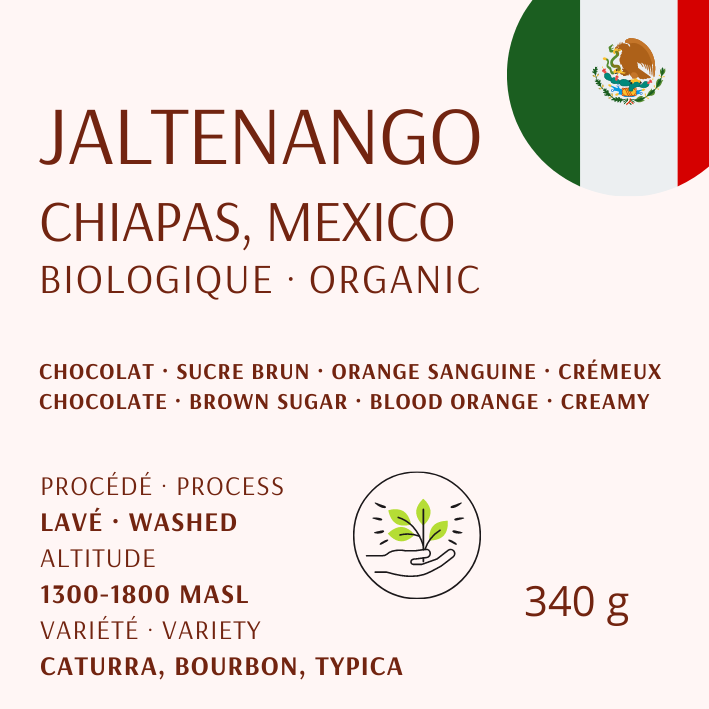 Similar taste to.....
I have ordered this bean twice so far; the first time I found it tasted similar to Sunday Morning Sunshine, which I love, and the second time it didn't. Go figure, my taste buds must be broken, lol.
Great coffee
Love the coffee, really fresh, and arrived in 2 days. I'll order again forsure
Best ever
Our daughter lives in Mexico and had traveled to Chiapis where she picked up some coffee for us, It was terrific! Unfortunately we finished the bag and then started trying to figure out how to get more. I stumbled across Ambros coffee and they had the blend we were looking for Jaltentango. We decided to take a chance and ordered 1 kg because of the free shipping. It came very quickly. It's a perfect match for the one our daughter brought us! We are very happy.
Best roastery - cant even find this quality in Toronto
Amazing coffee Always so Fresh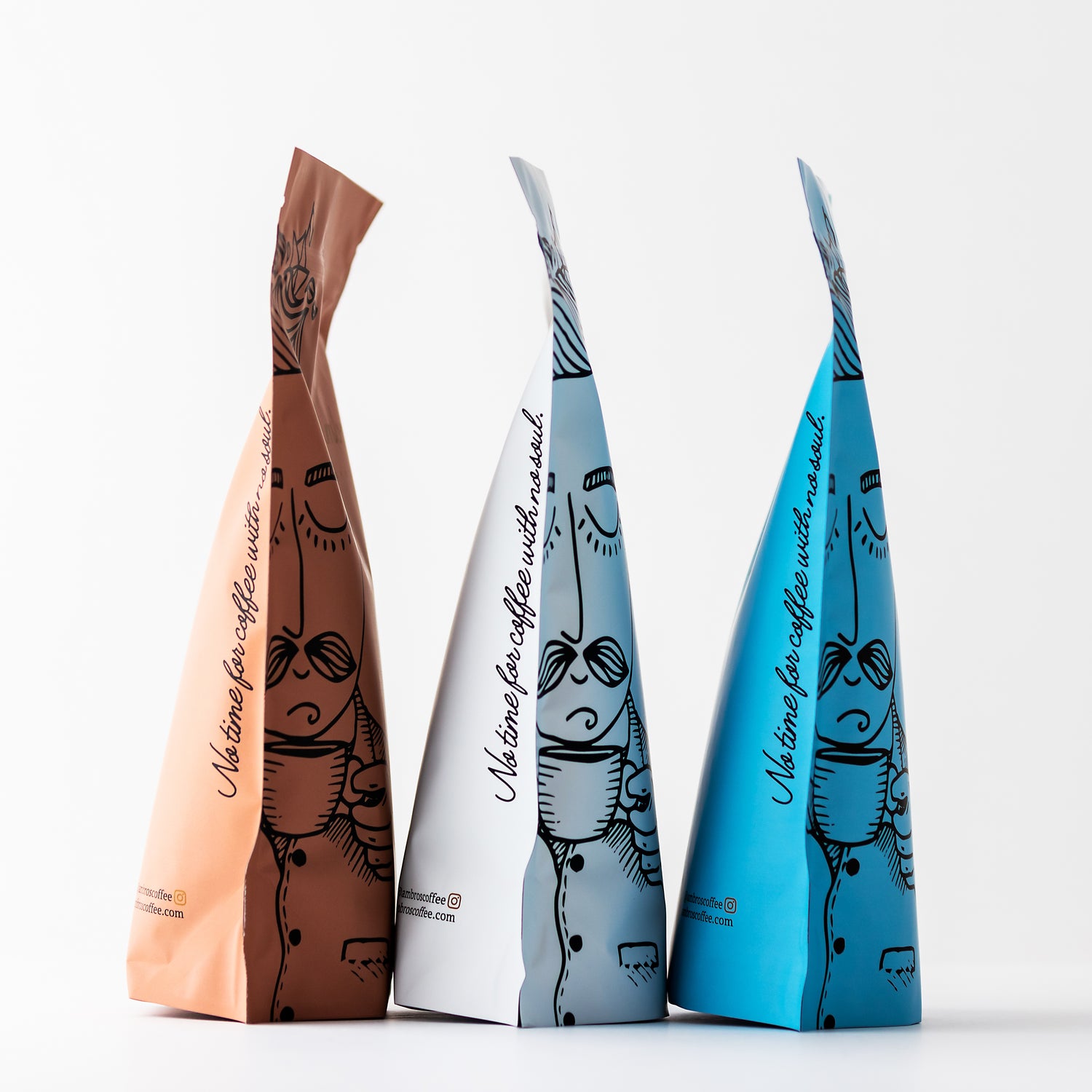 Why us?
There is a lot of great coffee out there, and we strive to roll with the best of them. We are hands on and involved in every aspect, from choosing which coffee to bring in, to roasting it ourselves in Montreal, to design & communication. We hope that you connect with our vibe and style and that our passion resonates through the brand.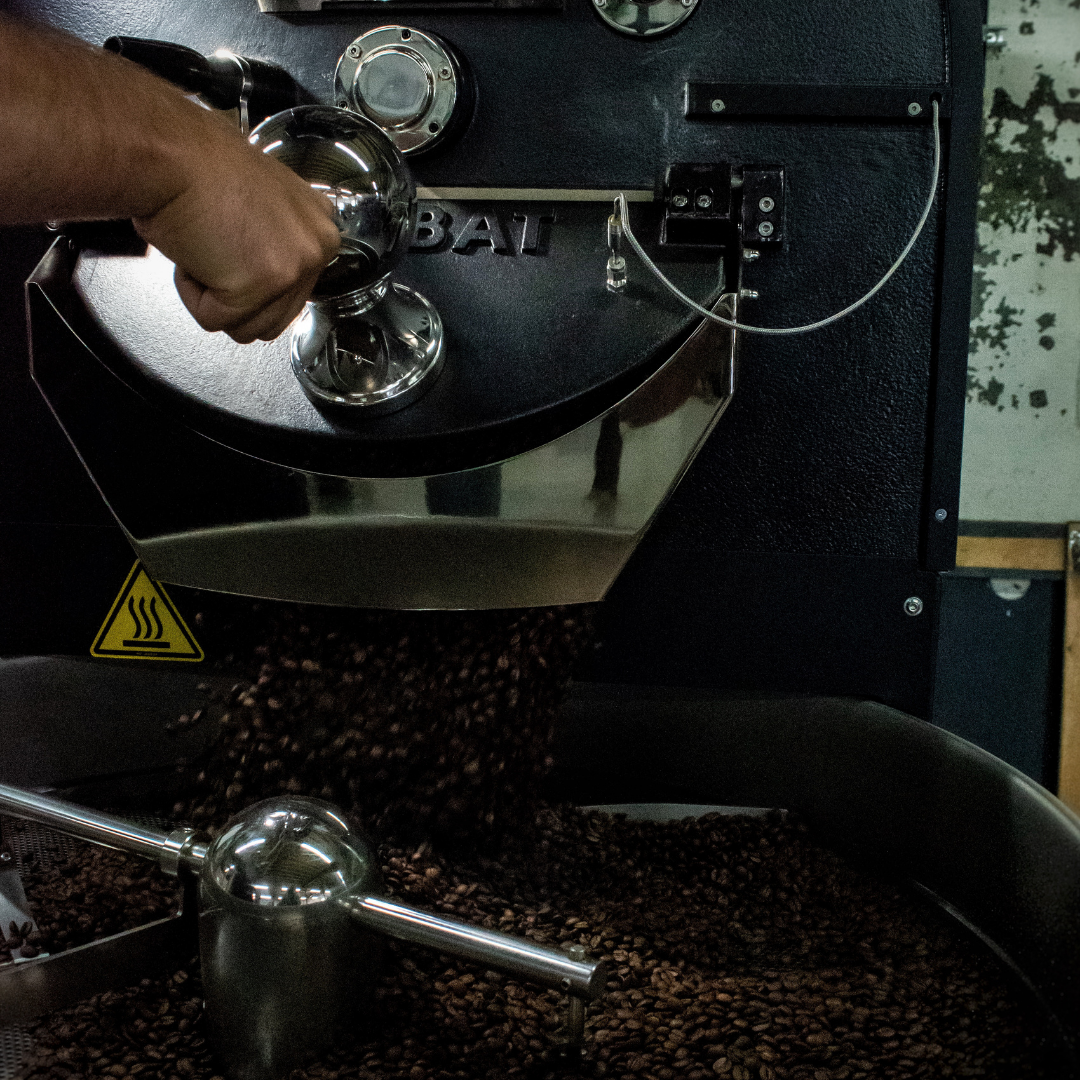 Roasted fresh in Montréal, Canada
We work with industry-leading Probat machines and state-of-the-art coffee roasting software. Specialty roasting is built on data, information, understanding and control of the elements; a more targeted approach that aims for consistency in the pursuit of perfection.
Let customers speak for us