Regular price
Sale price
$3.77 USD
Unit price
per
Combo
Sold out
40 pack of the white bleached V60-01 paper filters. Gives you a sediment free clean cup of coffee.
As with any paper filter, ensure that you wash through with boiling water first to remove any remaining paper taste. These filters are bleached white.
Shipping & Delivery

Combine with coffee for free delivery.

Free delivery within the island of Montreal or Laval on all orders over $40.

Free shipping to the rest of Canada on all orders over $49.

Free shipping to the USA on all orders over $79.
View full details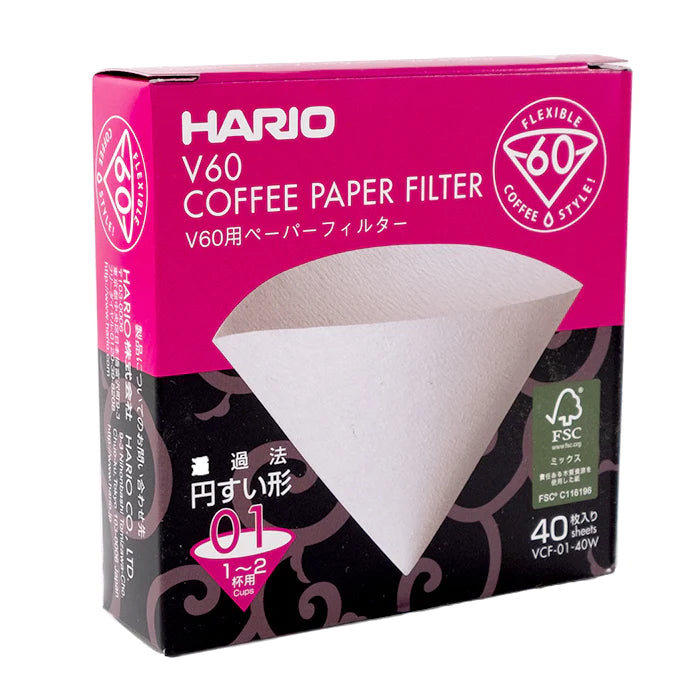 Let customers speak for us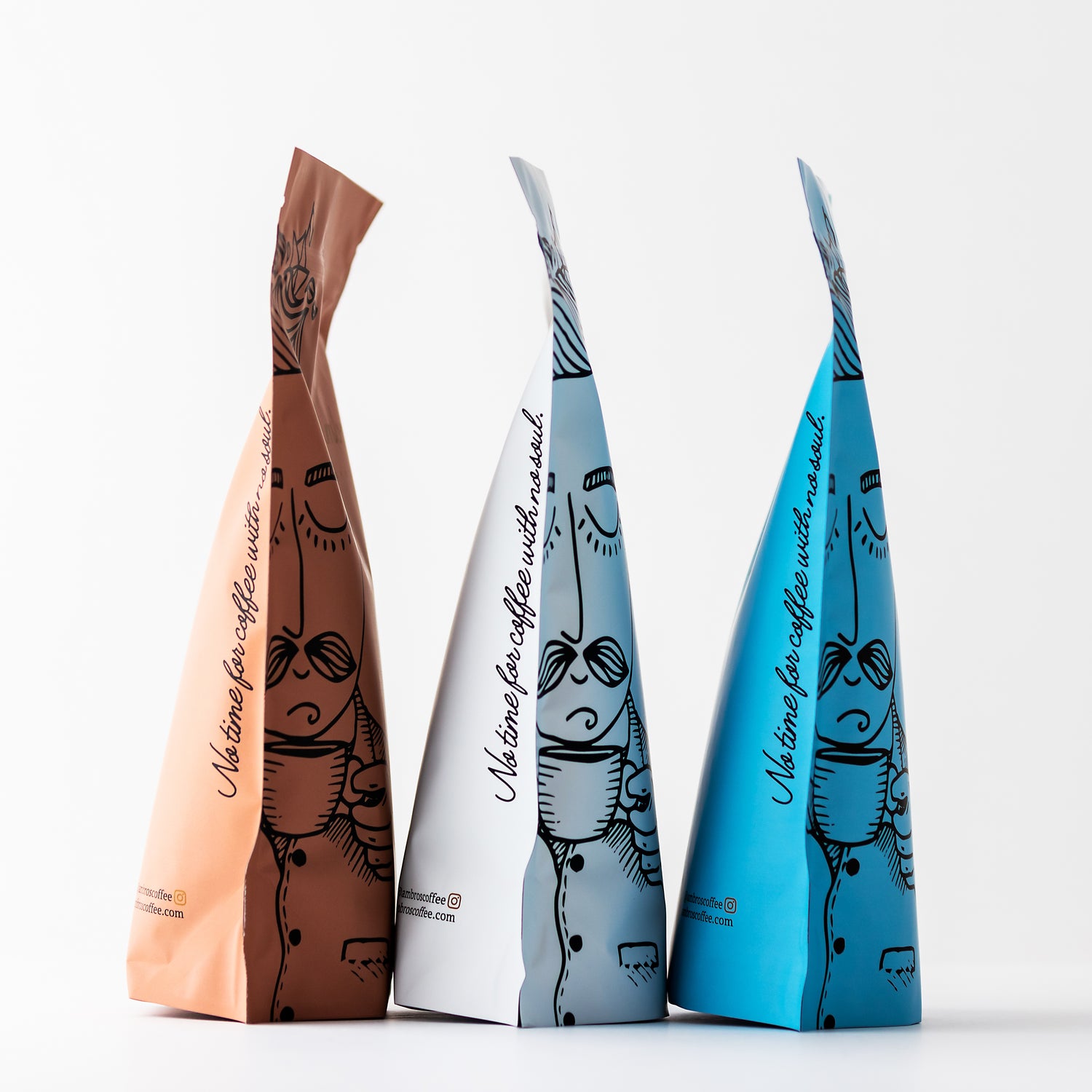 While you're here, now is the perfect time to discover some of the finest & freshest coffee roasted in Montreal.
Ambros Coffee Roasters was founded in 2020 with the mission of sourcing coffee from specialty growers around the world, and roasting it with purpose and precision for discerning customers with the highest standards.
Our coffee can be found at many of the finest cafes in our hometown of Montreal, and across Canada.
Coffee we recommend for pour-over brewing
Gedeb from Ethiopia

Un remplaçant direct de notre bien-aimé Gedeb, Worka Sakro est le nouvel éthiopien lavé au menu. En fait, ce café provient également du district de Gedeb, situé dans la partie sud de la région de café convoitée de Yirgacheffe. Il a été cultivé par une communauté de petits agriculteurs du village de Sakro, près de la ville de Worka. De nombreux agriculteurs locaux utilisent "Worka" pour nommer leurs lots, car il est souvent associé et bien connu pour un profil de saveur spécifique à la région.

In your cup

Torréfié plus léger, attendez-vous à une tasse parfumée, juteuse et florale, avec des notes rappelant des bleuets à l'avant, des notes de pomme verte en milieu de bouche, acidité moyenne à faible, corps moyen et finale de réglisse noire.

Read more about Worka Sakro

Toto Natural from Ethiopia

The crop was grown in Kawo Kamina, a farm operated by highly-regarded Ethiopian coffee exporter, Moplaco. The river that runs through the farm separates Sheka from Kaffa woreda, another renowned coffee region.
In your cup
That unmistakable fruity and poignant natural Ethiopian profile, with apricot and pear sweetness and fruitiness, with a floral undertone and a very clean finish. Try bringing out these notes through pour over, or, if you are feeling adventurous, pull some espresso shots with this natural African. 

Read more about Toto

Modelo from Honduras

This coffee is our first from Honduras and was grown at Carlos Aguilar's 7 hectare farm in the town of Guerisne. Carlos started growing coffee after he bought the farm in 2011 and, after a challenging first few years due to market and logistical conditions, he has been successfully and consistently growing 100% Catuai specialty coffee.

In your cup
Roasted on the lighter side of medium, you will be met with some slight acidity, followed by a clean, clear, fresh and comfortably fruity cup, with notes reminding us of black tea, orange, and red grape. Brew this as filter or as an espresso shot with a splash of vibrancy.

Read more about Modelo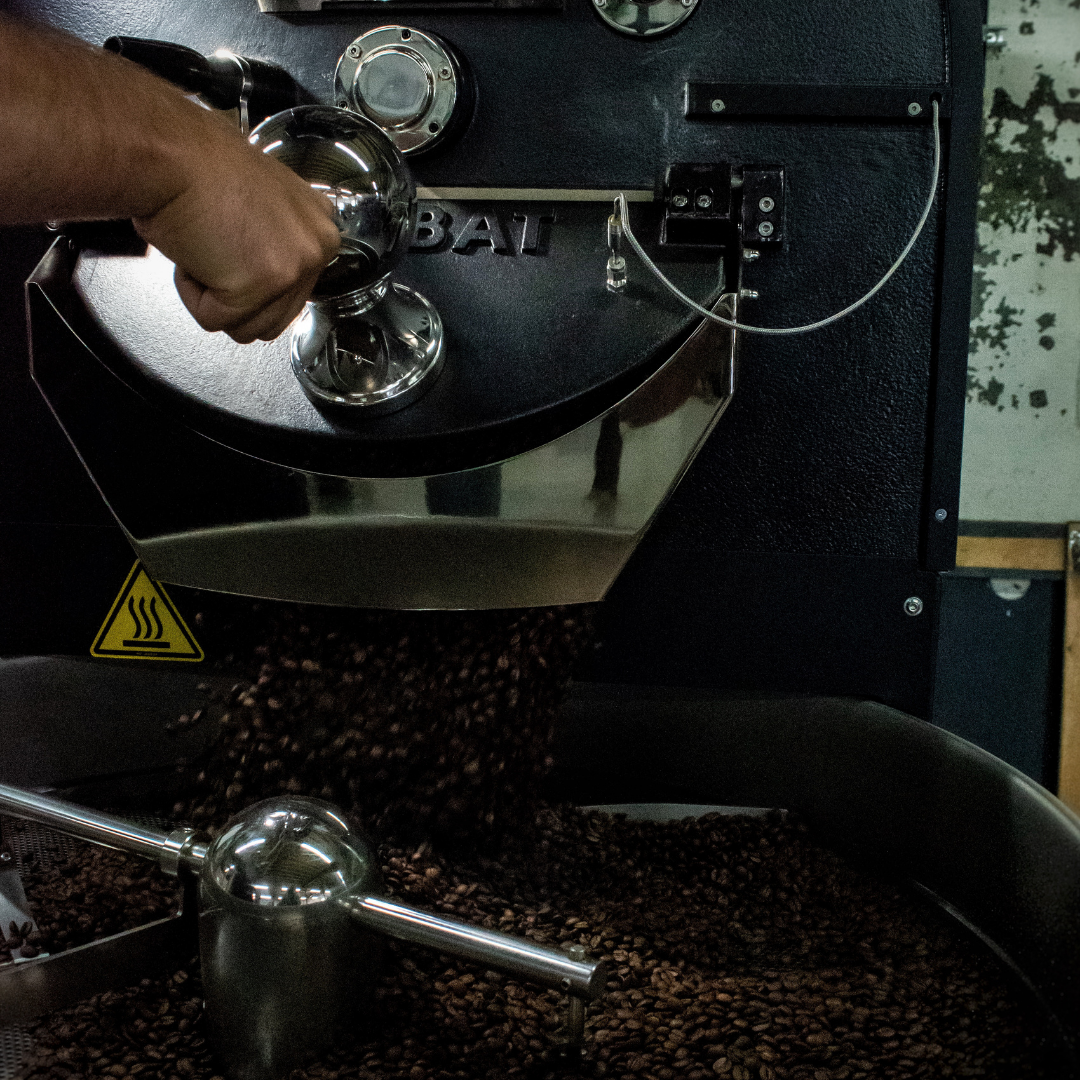 Purposeful roasting, guaranteed freshness
We roast in small batches on top-end machines. Each bag is tagged with a roast date, so you know when the coffee was roasted and can be confident about freshness.